June 04, 2020
CFPB provides some NAFCU-sought relief under e-sign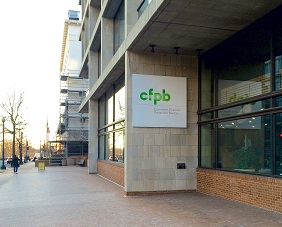 The CFPB Wednesday issued an update saying it will take a flexible approach to its supervisory and enforcement practices related to electronic credit card disclosures amid the coronavirus pandemic. NAFCU has worked closely with the CFPB to modernize e-sign requirements and reiterated additional ways to provide relief to credit unions and their members during a call yesterday with CFPB Director Kathy Kraninger.
"We thank CFPB Director Kathy Kraninger for lifting unnecessary roadblocks that have delayed the opening of consumers' credit card accounts and the extension of credit-related relief," said NAFCU Director of Regulatory Affairs Ann Kossachev. "While this is strong first step, broadening electronic and verbal approval processes to cover additional disclosures would provide further benefit and promote employee safety amid the coronavirus pandemic.
"Currently, credit union employees may be put at risk as they return to their offices to physically print and mail disclosures to their members. NAFCU will continue to push for additional reforms that lessen administrative burdens and remove red tape that have prevented quick and remote delivery of essential financial services to credit union members."
Although not as broad of relief as NAFCU has requested, the CFPB indicated it will not cite violations or bring an enforcement action against a card issuer "that during a phone call does not obtain a consumer's e-sign consent to electronic provision of the written disclosures required by Regulation Z, so long as the issuer during the phone call obtains both the consumer's oral consent to electronic delivery of the written disclosures and oral affirmation of his or her ability to access and review the electronic written disclosures."
The bureau gave the example of a card issuer seeking to open a new credit card account for a consumer to provide certain temporary reductions in APRs or fees applicable to an existing account, or to offer a low-rate balance transfer.
During Wednesday's call with Kraninger, NAFCU President and CEO Dan Berger, Senior Counsel for Policy and Research Andrew Morris, and Kossachev further discussed credit unions' requests for electronic disclosure and e-sign relief. The conversation also covered the bureau's efforts to implement Section 1071 of the Dodd-Frank Act requiring financial institutions to collect and report on data related to small business lending, as well as expected rulemakings on payday lending and the definition of a qualified mortgage.
In light of the coronavirus pandemic, NAFCU has urged the CFPB to modernize electronic disclosure and signature-related provisions of all its regulations, and also recommended legislative amendments to update the E-SIGN Act. The association has also provided recommendations for the bureau's Taskforce on Consumer Financial Law "to alleviate regulatory burdens, improve access for consumers, and mitigate ambiguities," including by addressing credit unions' e-sign concerns.
Related Resources
---
Get daily updates.
Subscribe to NAFCU today.