May 06, 2020
NAFCU reviews e-sign relief requests with CFPB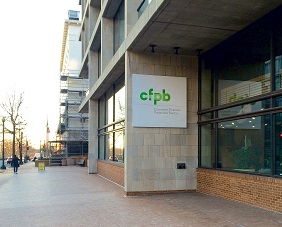 NAFCU Tuesday held a call with the CFPB to further discuss the coronavirus' impact on credit unions and their members, and the bureau's efforts to provide relief. Of note, the discussion reviewed NAFCU's request to modernize e-sign requirements and ways the bureau can do so.
NAFCU Director of Regulatory Affairs Ann Kossachev, Chief Economist and Vice President of Research Curt Long, and Senior Counsel for Policy and Research Andrew Morris participated on the call.
In March, Hunt sent a letter urging the CFPB to modernize electronic disclosure and signature-related provisions of all its regulations and outlined proposed legislative amendments to the Electronic Signatures in Global and National Commerce Act (E-Sign Act) to provide relief to credit unions and their members amid the coronavirus pandemic.
In the letter, Hunt outlined ways in which Congress can amend the E-Sign Act, as well as specific ways for the bureau to facilitate relief in the near term, including:
amending all its rules to allow financial institutions to deliver electronic disclosures under a presumptive consent framework, so long as the consumer is initiating the transaction using an online service;
clarifying that a financial institution that obtains this presumptive consent once may rely on it in the future for all subsequent related transactions; and
construing the scope of subsequent related transactions to include disclosures that are delivered by third parties acting on a credit union's behalf.
Hunt and NAFCU President and CEO Dan Berger also shared these recommendations with CFPB Director Kathy Kraninger during a call last month.
Also during Tuesday's conversation, NAFCU and the CFPB discussed economic impact payments. NAFCU previously shared with the bureau credit unions' operational challenges when processing stimulus checks. The association also joined with other financial trade groups to ask the Treasury Department to provide more guidance.
As the industry's Washington Watchdog, NAFCU will continue to work with the CFPB and other regulators to ensure a regulatory environment that allows credit unions to serve their members throughout coronavirus relief efforts.
Credit unions are encouraged to continue contacting NAFCU with updates on how they are doing, what assistance they need, and potential areas to address as Congress begins work on additional relief packages.
NAFCU has several resources available online to assist credit unions, including an updated summary table of regulator actions, detailing actions taken by agencies to provide guidance and relief to financial institutions.
Related Resources
---
Get daily updates.
Subscribe to NAFCU today.