May 08, 2019
CFPB releases debt collection proposal; town hall today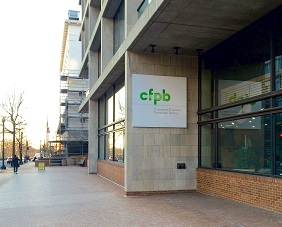 The CFPB Tuesday released its proposed rulemaking related to debt collection. NAFCU today will attend a town hall in Philadelphia, Pa., on the issue; the event is at capacity in-person but will be available via livestream. Member credit unions with questions can send them to NAFCU Regulatory Affairs Counsel Kaley Schafer.
"We appreciate the Bureau working to ensure consumers are provided with clear, upfront disclosures on the terms, conditions and obligations of their loans," said NAFCU Director of Regulatory Affairs Ann Kossachev. "However, NAFCU will carefully review the proposal to gauge any impact on our members, in particular where credit unions may work with third parties." 
NAFCU has urged the bureau to exempt credit unions from any rules related to first- and third-party debt collection, as credit unions are not the bad actors in this space. Any rulemakings could have a negative impact on the credit union industry and would make it more difficult for credit unions to offer affordable, high quality products to their members.
In a release, the bureau says the proposal, among other things, would:
set clear, bright-line limits on the number of calls debt collectors may place to reach consumers on a weekly basis;
clarify how collectors may communicate lawfully using newer technologies, such as voicemails, emails and text messages, that have developed since the Fair Debt Collection Practices Act (FDCPA) was passed in 1977; and
require collectors to provide additional information to consumers to help them identify debts and respond to collection attempts.
Last year, the bureau announced that it would no longer pursue a rulemaking related to first-party debt collection and would instead focus on third-party debt collection practices. This proposed rulemaking is the first step in that process.
NAFCU will continue to review the proposal and keep credit unions informed on how it could impact their operations. The association will also issue a Regulatory Alert to gather members' feedback; comments are due to the bureau 90 days after it is published in the Federal Register.
The bureau recently released an annual report to Congress on its enforcement of the FDCPA. The report revealed that debt collection was the most prevalent topic of consumer complaints in 2018; it also highlighted efforts by the bureau and the Federal Trade Commission (FTC) to stop unlawful debt collection practices.
Related Resources
---
Get daily updates.
Subscribe to NAFCU today.