June 05, 2020
CFPB releases info to ease LIBOR transition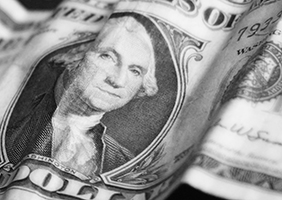 The CFPB Thursday released several resources and a notice of proposed rulemaking in an effort to ease the transition away from the London Inter-bank Offered Rate (LIBOR) for consumers and regulated entities. LIBOR is set to stop publishing after 2021 and the Secured Overnight Financing Rate (SOFR) has been identified as its alternative.
For consumers, the bureau released an updated Consumer Handbook on Adjustable Rate Mortgages (CHARM). The booklet includes information on the features and risks of ARM loans, including a comparison table for fixed-rate and ARM loans and examples of loan terms, projected payments, and more.
For regulated entities, the CFPB proposed amendments to Regulation Z addressing the sunset of LIBOR. It would make changes to:
certain open-end and closed-end provisions to provide examples of replacement indices for LIBOR indices that meet certain Regulation Z standards; and

certain open-end provisions restricting index changes, requiring change-in-terms notices, and addressing how credit card rate reevaluation requirements apply.
Comments on the proposal are due to the bureau Aug. 4.
The bureau also published FAQs on the LIBOR transition explaining what the transition means, regulatory and statutory requirements for creditors to consider, its impact on ARM disclosures, other notices requirements, and more.
In addition to the CFPB, the Federal Housing Finance Agency (FHFA) is also working to ease the LIBOR transition. Last week, it announced new websites from the government-sponsored enterprises that include transition timelines, playbooks detailing key transition milestones and recommended actions for stakeholders to consider, and FAQs.
NAFCU Chief Economist and Vice President of Research Curt Long has an article focused on what credit unions should know about the LIBOR transition, including the adoption of the SOFR, available in The NAFCU Journal.
The association will continue to keep credit unions informed of resources available to effectively transition away from LIBOR.
Related Resources
Mortgage Reform - Escrow , Home-Secured Lending
Blog Post
Home-Secured Lending
Blog Post
NCUA , Consumer Lending Home-Secured Lending
Blog Post
---
Get daily updates.
Subscribe to NAFCU today.