July 23, 2020
CFPB releases survey for small biz data collection, announces cost-benefit analysis symposium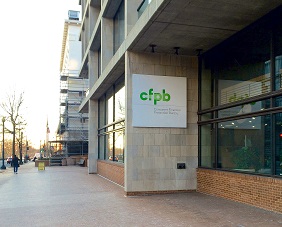 The CFPB continues its symposia series next week with an event focused on the use of cost-benefit analysis in consumer financial protection regulation. In addition, the bureau released a survey related to small business lending data collection, which was discussed at a previous symposium.
The survey seeks responses from institutions that offer small business credit products to help the bureau assess potential one-time costs associated with implementing Section 1071 of the Dodd-Frank Act. This provision requires financial institutions to compile, maintain, and report information about applications for credit made by small businesses, including those that are women- and minority-owned. Responses are due Oct. 1.
Section 1071 implementation is part of the bureau's fall rulemaking agenda; it plans to release its pre-rule activity of convening a SBREFA panel. NAFCU has urged the bureau to exempt credit unions from a future rulemaking and will keep credit unions updated on the process.
For the cost-benefit analysis symposium, CFPB Director Kathy Kraninger will provide remarks before two panels of experts to explore developments related to cost-benefit analysis and review lessons learned. The first panel will focus on how the bureau should use cost-benefit analysis in developing consumer financial regulations and whether the bureau's approach provides proper incentives to do so effectively.
The second panel will discuss how the bureau could help advance the methodology of cost-benefit analysis for consumer financial regulation and questions related to data and economic models, addressing distributional concerns, and partnering with other stakeholders.
The symposium is scheduled to begin at 9:30 a.m. Eastern July 29. The event will be webcast on the bureau's website; registration is available here.
This is the fifth and final event of the series intended to gather feedback from stakeholders on key bureau issues. Previous symposia have reviewed:
NAFCU works closely with the bureau and consistently fights to ensure credit unions are not burdened by unnecessary regulations on the industry. The association recently sent recommendations to the bureau's Taskforce on Consumer Financial Law identifying ways to alleviate regulatory burdens, improve access for consumers, and mitigate ambiguities.
Related Resources
---
Get daily updates.
Subscribe to NAFCU today.