April 20, 2021
CFPB requires debt collectors to inform tenants of eviction rights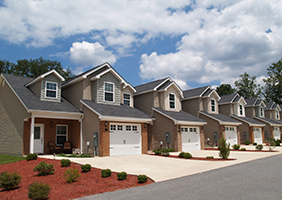 The CFPB Monday issued an interim final rule (IFR) that requires debt collectors to provide tenants with written notice of their rights under the eviction moratorium issued by the Centers for Disease Control and Prevention (CDC) amid the coronavirus pandemic. This rule applies to third-party debt collectors, but could impact credit unions that work with third-party collectors.
The rule prohibits debt collectors from misrepresenting tenants' eligibility for protection under the moratorium, and those that evict tenants who have rights under the moratorium without first providing the written notice can be held accountable under the Fair Debt Collection Practices Act (FDCPA).
The IFR includes sample language for the required written notice and indicates debt collectors that use this language would be in compliance with the rule.
The CDC last month extended its Public Heath Service Act order to halt residential evictions through June 30, just as the CFPB and Federal Trade Commission (FTC) announced their investigations into illegal eviction practices. Federal housing agencies have also extended their foreclosure and eviction moratoriums through June 30. The CFPB has also proposed mortgage servicing changes in an attempt to preempt an expected wave of foreclosures once coronavirus relief provisions expire.
Relatedly, the bureau recently issued a proposed rule to delay two FDCPA rules on third-party debt collection and consumer disclosures that were finalized last year. The bureau said the proposed 60-day delay is to give covered parties time to comply amid the pandemic.
NAFCU will continue to keep credit unions informed of regulatory and legislative efforts to address housing insecurity amid the pandemic.
Related Resources
CFPB , Home-Secured Lending
Blog Post
Home-Secured Lending
Blog Post
Home-Secured Lending
Blog Post
---
Get daily updates.
Subscribe to NAFCU today.