June 17, 2022
CFPB touts efforts to measure impact of FIs overdraft programs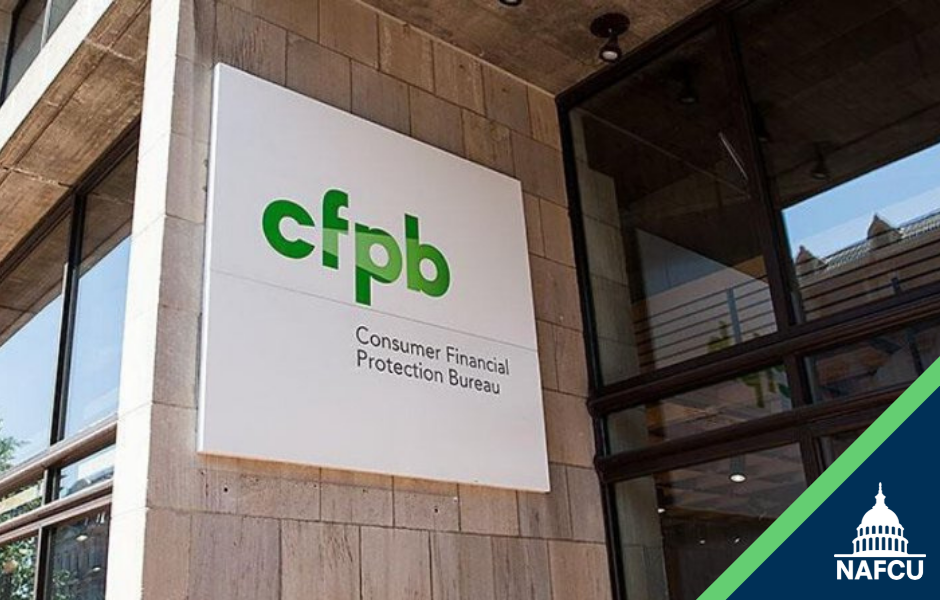 The CFPB published a blog post Thursday regarding overdraft and non-sufficient fund (NSF) fees. The post describes the bureau's supervisory efforts toward financial institutions "with a higher share of frequent over drafters or a higher average fee burden for overdrafts."
Specifically, the post highlights the five consumer-impact metrics that the bureau has started asking financial institutions, including:
the total annual dollar amount consumers receive in overdraft coverage compared to the amount of fees charged;
the annual dollar amount of overdraft fees charged per active checking account;
the annual dollar amount of NSF fees charged per active checking account;
the prevalence of frequent overdrafters, or the share of active checking accounts with more than 6 and more than 12 overdraft and/or NSF fees per year; and
the share of active checking accounts that are opted into overdraft programs for ATM and one-time debit transactions.
The bureau also included a more detailed set of questions on overdraft practices. They intend to use the information gathered from these questions to identify institutions for further examination and review. Of note, the bureau also praised the banks and credit unions that have changed their overdraft and NSF programs to be less reliant on fees.
Of note, NAFCU has previously written to Congress to express concerns about legislative efforts to limit overdraft fees, cautioning that legislative efforts to eliminate overdraft protection programs will likely result in significant negative impacts on borrowers and credit unions. Next Wednesday the House Financial Services Committee will hold a rescheduled markup of the Overdraft Protection Act, which was delayed this week when Committee Chairwoman Maxine Waters, D-Calif., tested positive for Covid. NAFCU has expressed concerns about the legislation and the impact it would have on credit union programs. In addition, the association has discussed overdraft fees in both a letter and joint trades letter submitting feedback to the CFPB on their request for information (RFI) regarding fees on consumer financial products and services, or "junk fees."
NAFCU will continue to monitor the CFPB's actions on overdraft programs.
Related Resources
Add to Calendar 2022-06-28 14:00:00 2022-06-28 14:00:00 5 Ways You Can Help Older Members Avoid Fraud and Financial Exploitation In this webinar you'll learn how to identify, prevent, respond, and report scams and fraud targeting older adults. Though anyone can experience fraud and financial exploitation, scammers and other bad actors often target older adults. Explore why your older members may be at risk, who the abusers are, and red flags to identify scams and fraud. You will also hear about steps that older adults, their caregivers and loved ones, and credit union staff can take to spot and report financial exploitation if it does occur. In 5 Ways You Can Help Older Members Avoid Fraud and Financial Exploitation, you will get a baseline understanding of elder financial exploitation and what you can do about it. Topics covered include: defining elder financial exploitation, common types of fraud and scams, a snapshot of data about scams, prevention and reporting resources, including financial caregiving and Trusted Contacts. Key Takeaways Learn the basics of elder financial exploitation, fraud, and scams. Review red flags and prevention resources for members, their caregivers and loved ones. Discover resources to help credit union staff spot, prevent, and report financial exploitation.   Register NowRegistration is complimentary, but you must register to attend.One registration gives your entire team access to the live webinar and on-demand recording until June 28, 2023.Go to the Online Training Center to access the webinar after purchase » Who Should Attend NCCOS NCBSOs NCRMs Compliance, BSA and risk staff Education Credits NCCOs will receive 1.0 CEUs for participating in this webinar NCRMs will recieve 1.0 CEUs for participating in this webinar NCBSOs will receive 1.0 CEUs for participating in the webinar CPA credit information is below; recommended 1.0 CPE credits. CPA Certification Credit Information Reviewer: Josie Collins, Associate Director of Education, NAFCU Learning Objectives:  See key takeaways Program Level: Basic Prerequisites Needed: None Advance Preparation Needed: None Delivery Method: Group Internet-Based Recommended CPE Credits: 1.0 credits Recommended Field of Study: Regulatory Ethics – Technical About Our Webinars Our webinars are streamed live from NAFCU headquarters near Washington, DC. Your audio/video feed of the presenters includes presentation slides and downloadable handouts. You can easily submit your questions to the presenters at any time during the live broadcast, with no dialing over the phone! The audio and video stream directly through your computer. Web NAFCU digital@nafcu.org America/New_York public
Credits: NCCO, NCRM, NCBSO, CPE
Webinar
Auto Loans, Consumer Lending
preferred partner
Allied Solutions
Blog Post
---
Get daily updates.
Subscribe to NAFCU today.