December 15, 2022
CFPB's Chopra discusses rulemaking efforts with HFSC; NAFCU pens letter ahead of SBC's hearing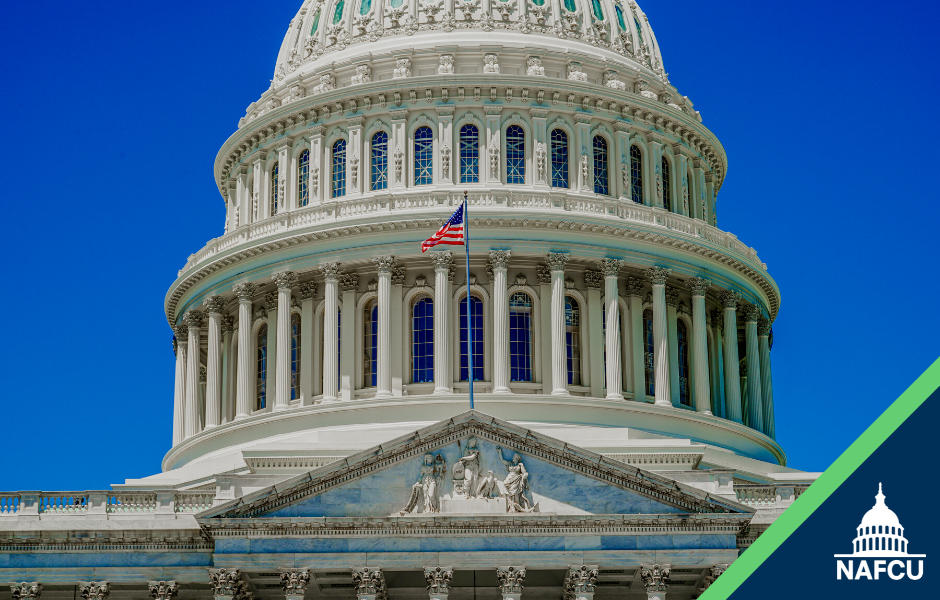 The House Financial Services Committee (HFSC) held its CFPB oversight hearing yesterday, discussing many points relevant to credit unions. Of note, the Senate Banking Committee holds its CFPB oversight hearing today at 10 a.m. Eastern. 
During yesterday's hearing, Chairwoman Maxine Waters, D-Calif., offered support for the CFPB while expressing dismay with the Fifth U.S. Circuit Court of Appeals' ruling, which stated that the bureau's funding structure is unconstitutional – the CFPB receives funding through the Federal Reserve rather than the congressional appropriations process. Ranking Member Patrick McHenry, R-N.C., said in his opening statement that he intends to take oversight more seriously in the next Congress. He also noted that the CFPB's "lack of transparency is of grave concern.
CFPB Director Rohit Chopra gave his opening statement, which focused on the CFPB's current work regarding evaluations of big tech payment apps, proper implementation of section 1033 of the Dodd-Frank Act, and updating privacy policies required by the Gramm-Leach-Bliley Act (GLBA).
In the questioning period, Chopra noted that the bureau is collecting data on fraud with peer-to-peer (P2P) payment apps, as the CFPB has heard from financial institutions about "their inability to understand fraud when it comes to use of these apps and big tech technologies." He said the bureau will offer more information to financial institutions on how to deal with P2P fraud. Of note, NAFCU has consistently advocated against the expansion of Regulation E – most recently in an interview with the Wall Street Journal.
Chopra also said that the bureau is currently under court supervision to issue a final rule in March 2023 regarding small business data collection pertaining to section 1071 of the Dodd-Frank Act. In NAFCU's letter to the HFSC, the association expressed its opposition to this rule because "compliance costs will weigh disproportionately on credit unions and hurt their ability to help small businesses."
Notably, Chopra also expressed that the GLBA's privacy and security frameworks need to be enhanced to ensure data isn't being shared and sold in an unauthorized manner. NAFCU has long advocated for comprehensive federal data privacy standards through its six data privacy principles.
Additionally, NAFCU Vice President of Legislative Affairs Brad Thaler wrote to the Senate Banking Committee ahead of its CFPB oversight hearing; the letter reiterated many key points from NAFCU's letter to the HFSC. NAFCU will monitor today's hearing and provide any updates via NAFCU Today. 
Related Resources
Add to Calendar 2023-11-30 09:00:00 2023-11-30 09:00:00 Safeguarding Credit Unions with Threat Intelligence Listen On: Key Takeaways: [1:01] What is threat intelligence, and why is it important to CUs? [2:14] What are threat intelligence feeds, and what role do they play in strengthening CUs? [4:41] Leveraging threat feeds and integrating intelligence into tools is crucial. [6:35] Learn what threat CUs should be most concerned about. [7:39] Phishing is ever-evolving, and user awareness is critical. [10:43] Learn how Defense Storm uses feeds to protect its customers. [13:28] Threat intelligence is not as complicated as some think; initiation can be easy through Slack, discussions, and a reporting culture. Web NAFCU digital@nafcu.org America/New_York public
preferred partner
DefenseStorm
Podcast
Consumer Lending
Blog Post
Add to Calendar 2023-11-28 09:00:00 2023-11-28 09:00:00 Growing Creatively & Innovatively in 2024 Listen On: Key Takeaways: [0:58] What can credit unions do to best prepare themselves for 2024? [2:12] Although he sees a glimmer of hope, Jack points out that the liquidity crisis and slow prepayment speeds hamper rapid recovery. [5:22] We discuss how credit unions seek low loan growth through member-centric strategies such as second mortgages and home improvement lending. [7:34] Credit unions are leveraging advancing technology for member-focused engagement. [9:31] How will technology continue to evolve and affect credit unions? [11:43] What role does AI play in innovative growth? [14:14] Credit unions adopt technology for efficiency, enabling staff to focus on personalized member interactions, especially with younger generations. [17:14] Closing thoughts, emphasizing competition against banks and fintech for younger generations. Web NAFCU digital@nafcu.org America/New_York public
Strategy & Growth, Consumer Lending
preferred partner
Allied Solutions
Podcast
---
Get daily updates.
Subscribe to NAFCU today.