February 08, 2021
CFPB's Uejio provides bureau update, vision in new letter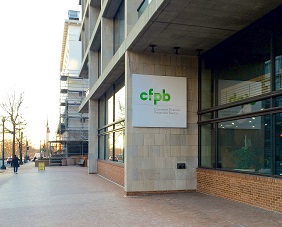 In a letter to the CFPB's Division of Research, Markets, and Regulation (RMR), Acting Director Dave Uejio provided an update on bureau activities and shared his vision for the coming months, stressing the need for sharpening focus on the consumer experience. Uejio touched on a number of credit union issues in the letter, including those related to data collection under the Home Mortgage Disclosure Act (HMDA), qualified mortgage (QM) and debt collection rules, and a rulemaking on mortgage servicing.  
Uejio previously published a blog outlining "the new priorities and focus of the CFPB," which include relief for consumers facing hardship due to the coronavirus pandemic and economic crisis, and racial equality, and flagged some concerning examination findings related to mortgage and student loan forbearance, payment deferments, PPP, and other CARES Act provisions.
"Our focus is and should be preventing harm, particularly to the most vulnerable among us. Doing this great work—of ensuring competitive, transparent, and fair markets for everyone, as mandated by the Dodd-Frank Act—will take all of us working together," wrote Uejio in the letter. 
The immediate steps that Uejio asked RMR to take, by authorizing use of the bureau's data collection authority, include:
preparing an analysis on housing insecurity, including mortgage foreclosures, mobile home repossessions, and landlord-tenet evictions;

preparing an analysis of the most pressing consumer finance barriers to racial equity to inform research and rulemaking priorities;

explicating include the racial equity impact of the policy intervention in policy proposals; and

resume data collections paused at the beginning of the pandemic, including HMDA quarterly reporting and the CARD Act data collection, as well as the previously completed 1071 data collection and the ongoing PACE data collection.
On QM, NAFCU has continuously highlighted credit unions' concerns, previously urging  the bureau to adopt a definition that would include a modified DTI  threshold and allow for compensating factors. The association also recommended increasing the safe harbor threshold to 200 basis points and increasing the smaller loan pricing threshold for manufactured housing. In addition, NAFCU has also called for a further extension of the government-sponsored enterprise (GSE) patch. More on the issue and NAFCU's advocacy efforts.
Uejio also asked RMR related to the mortgage servicing rulemaking on pandemic response to avert – to the extent possible – a foreclosure crisis when the pandemic forbearances end in March and April, and to explore options for preserving the status quo with respect to QM and debt collection rules.
Additionally, Uejio highlighted that RMR has been given "the support it needs to implement section 1071 of the Dodd-Frank Act without delay," which is related to small business lending data collection.
NAFCU has long called for the bureau to exclude credit unions from the rulemaking noting the member business lending constraints credit unions face and the increased costs to implement the data collection. The bureau's current outline of proposals does not include this explicit exemption.
Should the bureau proceed with the rulemaking, NAFCU in December urged the agency to provide a more transparent assessment of exemptive relief options using expanded transactional and asset-based thresholds.
NAFCU has been working closely with the CFPB and will continue to engage to ensure credit unions are not overly burdened by rules that are intended to stop bad actors and are able to access tools to help their members through the pandemic.  
Related Resources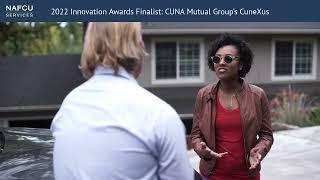 preferred partner
CUNA Mutual Group
Video
Add to Calendar 2022-08-18 14:00:00 2022-08-18 14:00:00 Credit Union Testimonial: How BCU is Accelerating Transformation & Expanding Financial Wellness with AI About the Webinar The global economic landscape is undergoing some major changes. High inflation, rising interest rates and uncertainties surrounding economic recession have caused some credit unions to scale back on digital transformation initiatives. This is a key time, however, for credit unions to seek new areas of opportunity to achieve their desired return targets while limiting losses. AI and machine learning models offer a more targeted approach for assessing member creditworthiness than traditional methods.  Discover how your credit union can tap into personal lending opportunities and expand credit access to more borrowers quickly, with minimal upfront costs. In this webinar, Dave Brydun, SVP/Chief Lending Officer, will share how BCU grew its personal loan portfolio while limiting losses and gaining new members. This webinar will cover: How BCU originates loans digitally to acquire more borrowers, without disrupting its branch network or processes.   How BCU expanded its footprint nationally while providing an optimized digital experience Discover how credit unions can use sophisticated machine learning models to more accurately identify risk and approve more applicants than traditional, credit score-based lending models. Watch the Webinar On-Demand Web NAFCU digital@nafcu.org America/New_York public
preferred partner
Upstart
Webinar
Examination & Enforcement
Blog Post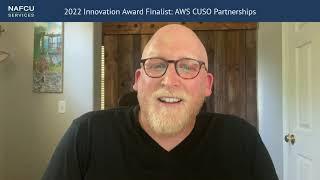 preferred partner
Amazon Web Services
Video
---
Get daily updates.
Subscribe to NAFCU today.