December 14, 2020
NAFCU outlines priorities for CFPB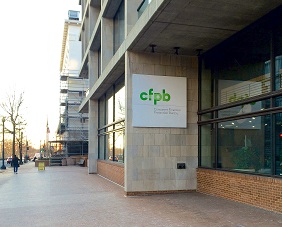 To ensure credit unions have a healthy and appropriate regulatory environment in which they can thrive, NAFCU has outlined for the CFPB several opportunities ripe for reform. While NAFCU continues to urge the bureau to use its exemption authority to exempt credit unions from its rulemakings, the association acknowledges that CFPB regulations have significant impacts on the credit union industry and will keep fighting for relief.
Here are issues under which NAFCU would like the bureau to pursue reforms:
COVID-related guidance: NAFCU asks for additional guidance under the Fair Credit Reporting Act (FCRA), specifically related to furnishing information to a credit reporting agency in the case of an accommodation, as well as Regulation Z and advertising rules related to the marketing and disclosure requirements for promotional rates as credit unions have worked to assist members during the pandemic.
E-SIGN: NAFCU has consistently sought modernization of the Electronic Signatures in Global and National Commerce Act (E-SIGN Act) and, in light of the coronavirus pandemic, NAFCU has urged the CFPB to modernize electronic disclosure and signature-related provisions of all its regulations in order to provide more flexibility and simplified compliance. The association has also provided recommendations for the bureau's Taskforce on Consumer Financial Law "to alleviate regulatory burdens, improve access for consumers, and mitigate ambiguities," including by addressing credit unions' e-sign concerns.
Examinations: As the CFPB has examination authority over credit unions with more than $10 billion in assets, the association recommends the bureau better coordinate with NCUA examiners to alleviate examination burdens and eliminate overlapping or consecutive examinations.
London Interbank Offered Rate (LIBOR) transition: LIBOR is set to stop publishing in 2021; the CFPB in June released several resources and a proposed rulemaking to ease the transition for consumers and regulated entities. NAFCU asks the bureau consider ways to alleviate risks to credit unions and adopt a supervisory policy that accommodates for the reasonable, good-faith interpretations of contract language that refers to the unavailability of LIBOR.
Home Mortgage Disclosure Act (HMDA): NAFCU highlights the costly and burdensome compliance requirements of HMDA and asks the bureau to consider scaling back the collection of discretionary data points and providing higher reporting thresholds.
Section 1071: As the bureau works to implement section 1071 of the Dodd-Frank Act requiring financial institutions to collect and report small business loan data similar to HMDA, NAFCU has urged the bureau to delay the rulemaking and either exempt credit unions or provide alternative forms of exemptive relief under related rules.
Qualified mortgage (QM): While the bureau last week issued final rules related to the general QM definition and seasoned QM, NAFCU reiterates its call to further extend the government-sponsored enterprise (GSE) patch and consider definitions that ensure access to credit with similar legal protections.
Credit Card Accountability and Disclosure Act (CARD Act): NAFCU asks the bureau to simplify requirements for delivering CARD Act disclosures electronically and exclude secured credit cards from ability-to-repay requirements.
Unfair, deceptive, or abusive acts and practices (UDAAP): The CFPB earlier this year released a policy statement clarifying the "abusive" prong of the UDAAP provision. NAFCU has long urged the bureau to offer clarity, including specific guidance on prohibited practices.
Section 1033: NAFCU highlights its support of the CFPB's efforts to promote consumer access to financial records, but reiterates the need to preserve bilateral data sharing agreements instead of replacing them to avoid inadvertent consumer harm or systemic risk from unsupervised data aggregators.
Electronic Fund Transfer Act (Regulation E): As mobile payment apps become more prevalent, NAFCU asks the bureau to provide guidance for instances where a financial institution owns a dispute, as well for the timing of disclosures.
Small entity exemption authority: Noting the unique structure and constraints of credit unions, NAFCU reiterates its call for the bureau to use its exemption authority to better tailor regulations and provide exemptive relief, especially for smaller institutions.
NAFCU will continue to work closely with the CFPB, NCUA, other regulators and Congress to achieve more regulatory relief for credit unions. Learn more about the issues NAFCU is currently advocating for relief.
Related Resources
---
Get daily updates.
Subscribe to NAFCU today.