January 27, 2020
CFPB releases policy on 'abusive' prong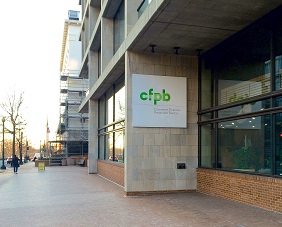 Following calls by NAFCU to clarify the "abusive" prong of the unfair, deceptive or abusive acts or practices (UDAAP) provision and efforts last year to gather feedback on the issue, the CFPB Friday released a policy statement "providing a common-sense framework" for addressing it in supervision and enforcement matters.
"I am committed to ensuring we have clear rules of the road and fostering a culture of compliance – a key element in preventing consumer harm," said CFPB Director Kathy Kraninger. "We've developed a policy that provides a solid framework to prevent consumer harm while promoting the clarity needed to foster consumer beneficial products as well as compliance in the marketplace, now and in the future."
Some important aspects of the statement to note include:
as the bureau prioritizes preventing consumer harm, it will cite conduct as abusive in supervision or challenging conduct as abusive in enforcement if it concludes the harms from the conduct outweigh its benefits to consumers; and
the bureau does not intend to seek monetary solutions for abusive acts or practices if the covered person made a good-faith effort to comply with the law based on a reasonable – albeit mistaken – interpretation of the abusiveness standard;
In addition, the bureau said it intends to provide more clarity related to the factual basis for determining a covered person has violated the abusiveness standard, as well as the basis for abusiveness citations, in future supervisory highlights and materials.
Clarifying UDAAP has been a priority for Kraninger since she became director of the bureau. The bureau in June held a symposium focused on the abusive prong; NAFCU provided a detailed recap of the event in its member-only Compliance Network afterward.
Related Resources
Consumer Lending
Blog Post
Operations Consumer Lending
Blog Post
Home-Secured Lending
Blog Post
Examination & Enforcement Accounts Operations
Blog Post
---
Get daily updates.
Subscribe to NAFCU today.