January 24, 2019
Compliance Blog covers NCUA, ADA updates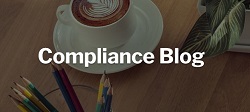 A new NAFCU Compliance Blog post provides credit unions with an update on recent developments at the NCUA – including how its regional restructuring is affecting some credit unions – and in the legal realm of website accessibility requirements under the Americans with Disabilities Act (ADA).
Sign up to receive new NAFCU Compliance Blog posts in your inbox every Monday, Wednesday and Friday here.
On Jan. 1, the NCUA's changes to its regional offices took effect. The regions were reduced from five to three with the closing of the Albany (Region I) and Atlanta (Region III) offices. Now, the remaining three regions are organized geographically instead of numerically (see the breakdown here).
In the NAFCU Compliance Blog post, NAFCU Vice President of Regulatory Compliance Brandy Bruyere flags that credit unions with over $1 billion in assets that were previously part of Region I have been asked to provide board packets to their NCUA examiner as part of monthly monitoring.
"Apparently this change was attributed to implementation of a policy established by the former Region II, and in part seeks to reduce time spent on site during an exam reviewing board packets," Bruyere writes. "If your credit union has had a similar experience with the recent reorganization of the regions, let us know."
Bruyere also notes another recent change at the NCUA – the agency's website. Bruyere highlights some of the changes that compliance officers will appreciate, as well as some resources that are no longer accessible.
Related to ADA, Bruyere rehashes the recent decision from the U.S. Court of Appeals for the Ninth Circuit in a lawsuit against Domino's Pizza. She explains some of the implications, including the appeals court's conclusion that ADA standards are applicable to websites and mobile apps, and how the Ninth Circuit's decision differs from those credit unions have seen in other jurisdictions.
NAFCU will continue to monitor ADA litigation and advocate for clear guidance from the Department of Justice.
Get daily updates.
Subscribe to NAFCU today.