June 04, 2019
Consumer privacy, Fed Bank update on NAFCU Cyber and Payments Committee agenda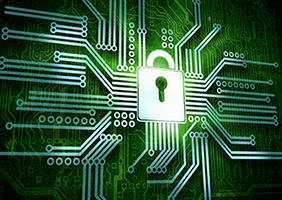 NAFCU's Cybersecurity and Payments Committee will hear from the Federal Reserve Bank of Chicago's Tim Boike today on the Fed's efforts to make payments more secure. The committee will also discuss the latest developments in state consumer privacy legislation and the CFPB and Federal Reserve's proposed changes to remittances and same-day ACH.
Boike, vice president of industry relations at the Federal Reserve Bank of Chicago, is set to update the committee on the Fed's work to identify and mitigate payments fraud, including its recently-launched effort related to synthetic identity payments fraud. He will also discuss the Federal Reserve's Fraud Definitions Work Group, which is developing a more consistent and holistic view of the terminology used and other ongoing efforts to reduce fraud risk and advance the safety security and resiliency of the U.S. payment system.
Also on the agenda:
State Consumer Privacy Legislation
The California Department of Justice plans to publish a proposed rule on the California Consumer Protection Act (CCPA) this fall that would establish procedures to facilitate consumers' rights under the CCPA and provide guidance to businesses on how to comply with the law. At least 10 states have introduced draft bills to impose obligations on businesses to provide consumers with more control of their personal data. NAFCU staff will discuss these state-level developments as well as the European Union's General Data Protection Regulation (GDPR) and the likelihood of federal privacy law.
CFPB Remittances
Last month, the CFPB published a request for information (RFI) to gather feedback on principle issues relating to its remittance transfer rule. Currently, credit unions and insured financial institutions are permitted to estimate certain costs or amounts that must be disclosed under the bureau's final remittance rule; however, the temporary exception that allows such estimates is set to expire on July 21, 2020. NAFCU's Regulatory Alert notes that some credit unions use the temporary exception to estimate fee and exchange rate information that cannot be known prior to sending a remittance transfer. The committee will consider credit unions' reliance on the temporary exemption to provide remittance services to members and how compliance costs scale with the volume of remittance transfers.
Enhancements to the National Settlement Service and Fedwire Fund Service
The Federal Reserve has proposed changes to its banks' payment services to facilitate the adoption of a later same-day ACH processing and settlement window. Under this proposal, daily operating hours of the National Settlement Service (NSS) would be extended by one hour to allow the private-sector ACH operator to settle its in-network transactions. The committee will discuss whether the proposed enhancements will benefit credit union members, and what credit union changes to internal processes or technologies would be needed to facilitate the reduced windows between NSS and Fedwire closings.
The committee will meet again September 3.
Related Resources
Add to Calendar 2023-11-30 09:00:00 2023-11-30 09:00:00 Safeguarding Credit Unions with Threat Intelligence Listen On: Key Takeaways: [1:01] What is threat intelligence, and why is it important to CUs? [2:14] What are threat intelligence feeds, and what role do they play in strengthening CUs? [4:41] Leveraging threat feeds and integrating intelligence into tools is crucial. [6:35] Learn what threat CUs should be most concerned about. [7:39] Phishing is ever-evolving, and user awareness is critical. [10:43] Learn how Defense Storm uses feeds to protect its customers. [13:28] Threat intelligence is not as complicated as some think; initiation can be easy through Slack, discussions, and a reporting culture. Web NAFCU digital@nafcu.org America/New_York public
preferred partner
DefenseStorm
Podcast
Consumer Lending
Blog Post
Add to Calendar 2023-11-28 09:00:00 2023-11-28 09:00:00 Growing Creatively & Innovatively in 2024 Listen On: Key Takeaways: [0:58] What can credit unions do to best prepare themselves for 2024? [2:12] Although he sees a glimmer of hope, Jack points out that the liquidity crisis and slow prepayment speeds hamper rapid recovery. [5:22] We discuss how credit unions seek low loan growth through member-centric strategies such as second mortgages and home improvement lending. [7:34] Credit unions are leveraging advancing technology for member-focused engagement. [9:31] How will technology continue to evolve and affect credit unions? [11:43] What role does AI play in innovative growth? [14:14] Credit unions adopt technology for efficiency, enabling staff to focus on personalized member interactions, especially with younger generations. [17:14] Closing thoughts, emphasizing competition against banks and fintech for younger generations. Web NAFCU digital@nafcu.org America/New_York public
Strategy & Growth, Consumer Lending
preferred partner
Allied Solutions
Podcast
---
Get daily updates.
Subscribe to NAFCU today.