August 06, 2020
Crapo proposes HEALS Act amendment with NAFCU-sought provisions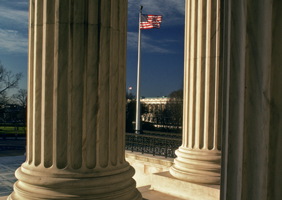 Senate Banking Committee Chairman Mike Crapo, R-Idaho, has offered an amendment to the Senate's Phase 4 package – the Health; Economic Assistance; Liability Protection; and Schools (HEALS) Act – which would include additional flexibility allowing the Treasury Department and Federal Reserve to take risks in emergency lending to keep the economy stable. In addition, the amendment includes a NAFCU-sought extension of relief for the NCUA's Central Liquidity Facility (CLF) and Troubled Debt Restructurings (TDRs) through the end of 2021.
Senator Crapo's proposed amendment includes a provision to revise rules Congress set for $454 billion in emergency lending authority – made available to the Treasury and Fed in March – which allows the Treasury to approve loans and other investments even if it appears it may incur losses.
Additionally, the proposed amendment includes a proposal to give the Fed temporary authority during extreme circumstances to ease a set of bank capital requirements established under the Dodd-Frank Act.
Last week, Crapo wrote to the Treasury and Fed urging them to expand their Main Street Lending Program. The Fed announced in April that it would provide up to $2.3 trillion in loans to businesses, households, and state and local governments through new and expanded programs and facilities and last month announced changes to the program to allow more small and mid-sized businesses access to funds.
The Senate began releasing details of the HEALS Act last week, which includes several NAFCU-supported items related to small business lending. Among those provisions are improvements to the PPP, including simplifying the forgiveness application process for smaller loans (similar to what the NAFCU-supported Paycheck Protection Small Business Forgiveness Act would do for loans under $150,000 as well as other changes for loans between $150,000 and $2 million).
NAFCU will continue its aggressive advocacy efforts to ensure credit unions' needs are included in any final legislation.
Related Resources
Accounts Operations Consumer Lending
Blog Post
Credit Unions, Board of Directors, Web/Tech, Organizational Change, Merger
preferred partner
DDJ Myers
Blog Post
---
Get daily updates.
Subscribe to NAFCU today.