June 28, 2022
CUs: Submit feedback on CFPB's inquiry into credit card late fees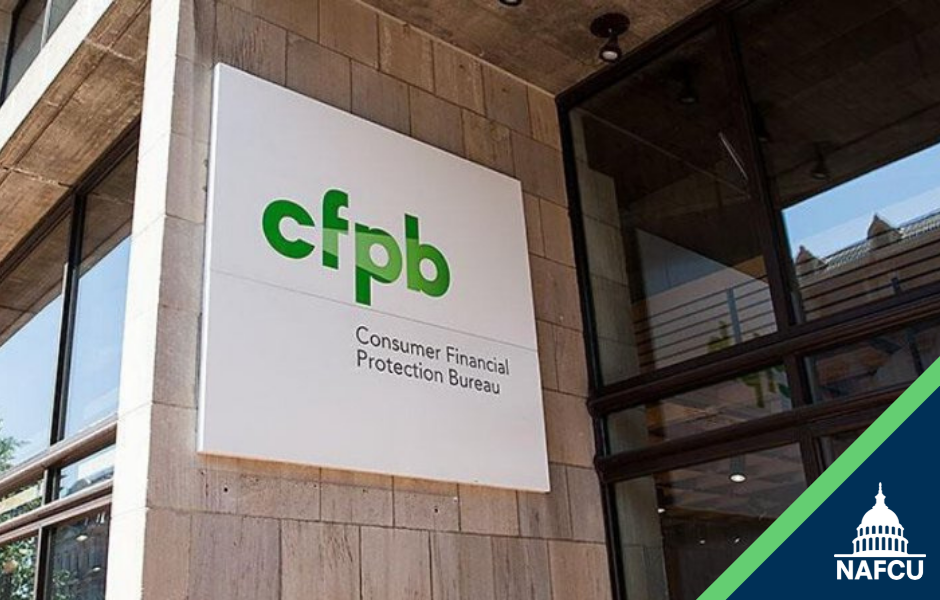 NAFCU sent members a Regulatory Alert Monday on the CFPB's advance notice of proposed rulemaking (ANPR) inviting comment on questions related to credit card late fees that financial institutions, including credit unions, collect. The ANPR is an effort by the bureau to sharply reduce the $12 billion financial institutions collect in credit card late fees each year.
In the Regulatory Alert, NAFCU highlights:
the CFPB is seeking information to determine whether credit card late fees charged by credit meet the "reasonable and proportional" standard set by the Credit Card Accountability Responsibility and Disclosure Act, implemented by Regulation Z;

the bureau evaluates lates fees by considering costs incurred by card issues, late fees' deterrent effect, cardholder behavior, along with other factors; and

the CFPB's data shows consumers paid approximately $12 billion in credit card late fees in 2020, with an average first-time late payment fee of $26.
Of note, NAFCU and several trade associations last week wrote to the CFPB requesting a 60-day extension on the bureau's deadline for its ANPR comment period. The groups stated that part of the request is due to the ANPR's unexpected nature, given that the CFPB regulatory action on fees was not included in its spring 2022 regulatory agenda, which was published before the ANPR was announced.
Comments in response to the ANPR are due to NAFCU July 15 and can be summited through the alert; comments are due to the CFPB July 22. Subscribe to receive regulatory alerts in your inbox. 
Related Resources
Consumer Lending BSA Operations
Blog Post
Management, Relationships
preferred partner
LendKey
Blog Post
---
Get daily updates.
Subscribe to NAFCU today.