May 24, 2021
District court dismisses MLA class action lawsuit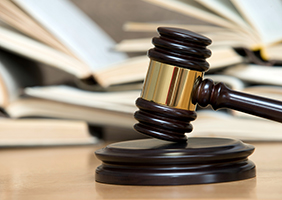 The U.S. District Court for the Eastern District of Virginia last week dismissed a class action lawsuit related to the Military Lending Act's (MLA) exception for motor vehicles. Among the points in the decision, the court determined Guaranteed Auto Protection (GAP) insurance is directly related to the purchase of a vehicle loan.
The plaintiffs in the class action lawsuit argued that including GAP insurance, as well as other fees associated with a vehicle loan, brings the loan outside of the MLA's exception.
A Compliance Blog earlier this year provided some background on the MLA and this specific case. NAFCU Vice President of Regulatory Compliance Brandy Bruyere noted that "the MLA rule has an exception for loans that are 'expressly intended to finance the purchase of' a motor vehicle, where the loan is secured by the vehicle being purchased. Some past interpretative rules created some confusion about what it means for a loan to be 'expressly intended' to finance a vehicle purchase."
In 2020, the Department of Defense (DoD) reverted language for Question No. 2 related to GAP insurance of its MLA interpretive guidance after a revision in 2017 created confusion. NAFCU and the Defense Credit Union Council (DCUC) had pressed the DoD to completely rescind the question; the associations' concerns about it were explicitly cited in the DoD's reasoning for the reversion.
The court also determined that the 2016 guidance – to which Question No. 2 was reverted – only applies to personal property and does not address motor vehicles.
An upcoming blog post will further detail this lawsuit and what it means for credit unions' MLA compliance. NAFCU will continue to seek clarification on the DoD's interpretive guidance, questions, and revisions on the MLA rule. NAFCU has a host of MLA resources available here, as well as its Military Lending Act Guide here.
Related Resources
---
Get daily updates.
Subscribe to NAFCU today.