October 17, 2019
FASB approves CECL delay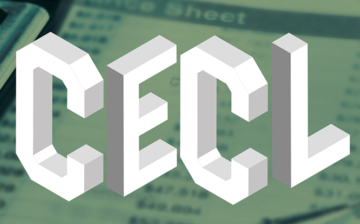 The Financial Accounting Standards Board (FASB) yesterday approved the drafting of a final accounting standards update to delay the current expected credit loss (CECL) standard by an additional year, which will push back the implementation date until 2023 for not-for-profits, including credit unions. NAFCU supports the delay and continues to share its concerns regarding the potential negative implications the standard could have on the credit union industry.
The CECL delay will be official once the final update is published. In addition, FASB Wednesday approved new timetables for hedging and lease standards, which extends and simplifies how effective dates for future major standards are staggered between larger public companies and all other entities.
Reps. Vicente Gonzalez, D-Texas, and Ted Budd, R-N.C., sent a letter to FASB ahead of Wednesday's meeting endorsing the CECL delay, saying that, "[a]t scale, this type of procyclical impact will certainly deepen and lengthen the economic hardship Americans face in times of stress. Study after study – conducted by the private sector because FASB has not done its own in-depth analysis – have borne out these effects."
NAFCU President and CEO Dan Berger previously said delaying the implementation deadline for CECL and other major standards "will help mitigate the challenges credit unions face as they prepare to adopt" the standards. Additionally, Berger flagged the negative impact CECL will have on credit unions due to their unique capital framework and has urged FASB to work with the NCUA to find a solution.
NAFCU also took part in an American Institute of Certified Public Accountants meeting Wednesday with accounting experts, financial institutions, and other trade groups to discuss CECL and other accounting matters affecting the industry.
NAFCU maintains that credit unions should not be subject to CECL and will continue to ask FASB to consider less burdensome alternatives for the industry and work with the NCUA to provide more resources for credit unions. The association has numerous resources available to credit unions as they prepare to implement the standard.
Related Resources
Frequently Asked Questions
---
Get daily updates.
Subscribe to NAFCU today.