January 05, 2021
FCC includes NAFCU-sought notification requirement in new robocall order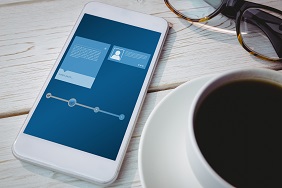 Last week, the Federal Communications Commission (FCC) released its fourth report and order regarding robocalls, which included several protections and corrections NAFCU has continuously advocated for in meetings with FCC commissioners and agency staff. 
Through the report and order, the FCC requires that:
terminating voice service providers provide notices to the caller that a call has been blocked by immediately sending a SIP or ISUP response code (service responders have until Jan. 1, 2022, to become compliant);

when a calling party disputes whether blocking its calls is appropriate, service providers must issue a status update to the party that filed the dispute within 24 hours; and

service providers must establish a point of contact to address inaccurate information in caller ID authentication information.
The FCC previously ordered service providers to establish a point of contact for call blocking disputes.
NAFCU has called on the FCC to protect legitimate callers and ensure consumers receive important, time-sensitive information. The association specifically asked for immediate notification to callers whose calls are erroneously blocked. The FCC declined to take up another NAFCU request – related to erroneous call labeling – at this time.
NAFCU has been advocating on these issues for over a year. Recently, NAFCU met with staff from the FCC Consumer Government Affairs Bureau and several commissioners' offices to discuss erroneous call blocking under the TRACED Act to offer recommendations on exemptions under the Telephone Consumer Protection Act (TCPA).
NAFCU – both independently and in coordination with other financial trade associations – has continuously urged the FCC to initiate a rulemaking to implement other provisions of the TRACED Act that require the FCC to address erroneous blocking or mislabeling of legitimate calls.
The association will continue its advocacy to ensure credit unions can contact their members regarding important, time-sensitive information, without fear of frivolous litigation.
Related Resources
Examination & Enforcement
Blog Post
Add to Calendar 2021-10-14 14:00:00 2021-10-14 14:00:00 Secure Cloud Adoption: How to Build a Roadmap for Secure Cloud Journey About the Webinar Cloud, digital, and new business models are disrupting many industries including financial institutions. Innovative credit unions are adopting cloud to enable their digital transformation. This will ensure long term cost effectiveness of delivering routine services to members while at the same time introducing new offerings in a seamless, secure manner. This webinar will cover strategies on how your CU can plan and implement a cloud roadmap that supports your current and future initiatives in digital innovation. Key takeaways: Driving business outcomes with Cloud as an enabler  Cloud roadmap – Organizational & technical considerations Security, automation, and cost-effective approach to implementation Watch the Webinar Web NAFCU digital@nafcu.org America/New_York public
preferred partner
Persistent Systems
Webinar
---
Get daily updates.
Subscribe to NAFCU today.