April 02, 2020
FCC mandates STIR/SHAKEN implementation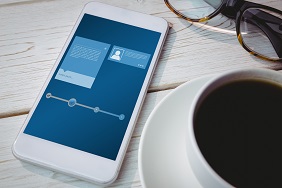 The Federal Communications Commission (FCC) Tuesday issued a report and order to require voice service providers to implement STIR/SHAKEN – a caller identification framework meant to target illegal robocalls – by June 30, 2021. The FCC issued a declaratory ruling to allow call blocking in June 2019 and encouraged providers to adopt STIR/SHAKEN.
NAFCU has repeatedly shared concerns about credit unions' legitimate calls being erroneously blocked. While some positive changes were made before final passage of the 2019 ruling, NAFCU recommended that the commission direct service providers not to block unsigned calls until the STIR/ SHAKEN framework has been fully implemented. In August, 51 attorneys general and 12 of the largest telephone companies in the U.S. signed a pledge to implement the new framework at no cost to consumers.
In addition to the FCC's ruling, the Telephone Robocall Abuse Criminal Enforcement and Deterrence (TRACED) Act was signed into law late last year. The legislation expands the FCC's enforcement authority over violations of the Telephone Consumer Protection Act.
The final report and order makes the implementation deadline consistent with the TRACED Act, which directed the FCC to require voice service providers to implement STIR/SHAKEN within 18 months from when the law was enacted.
The report and order also contains a Further Notice of Proposed Rulemaking that seeks comment on:
expanding the STIR/SHAKEN implementation mandate to cover intermediate voice service providers;

extending the implementation deadline by one year for small voice service providers pursuant to the TRACED Act;

adopting requirements to promote caller ID authentication on voice networks that do not rely on IP technology;

and implementing other aspects of the TRACED Act, including a request for comment on call labeling and whether to provide redress for mislabeled or derogatorily labeled calls.
NAFCU has actively worked with the FCC on efforts to modernize the TCPA for more than three years, and will continue its advocacy to ensure credit unions can contact their members regarding important, time-sensitive information, without fear of frivolous litigation. The association reiterated these concerns to commissioners' staff in several meetings in March.
Related Resources
---
Get daily updates.
Subscribe to NAFCU today.