April 07, 2021
Fed recommends synthetic ID fraud definition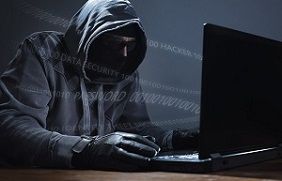 The Federal Reserve Tuesday released an industry-recommended definition of synthetic identity fraud: The use of a combination of personally identifiable information (PII) to fabricate a person or entity in order to commit a dishonest act for personal or financial gain.
The definition was developed by a focus group of fraud experts in an attempt to improve efforts to identify and address this type of fraud. Synthetic identity fraud has been reported as the fastest-growing type of financial crime in the U.S., but multiple definitions led to inconsistent categorization and reporting.
The group outlined PII elements that may be used to create a synthetic identity:
Primary elements: Identity elements that are unique to an individual or profile, such as name, date of birth, Social Security number, and other government-issued identifiers.
Supplemental elements: Elements that can help substantiate or enhance validity of an identity, but cannot establish an identity by themselves, such as a mailing or billing address, phone number, email address, or digital footprint.
It also identified common uses of synthetic identities, including credit repair, fraud for living, payment default scheme, and other criminal activity.
Through the consistent application of the definition, the Fed intends to increase industry education and awareness of synthetic identity fraud, establish a common language on this type of fraud to improve industry collaboration, enable organizations to identify and classify synthetic identity fraud in a similar manner, and help organizations improve synthetic identity fraud modeling.
The Fed last year released a white paper of synthetic identity fraud in the U.S. and discussed factors that are found to influence fraud mitigation, which included better information sharing and data integrity. Its Fraud Definitions Work Group also released the FraudClassifier Model to help organizations better understand the magnitude of fraud involving payments; a complimentary NAFCU webinar on the model is available on-demand.
NAFCU frequently engages with the Fed on its work and initiatives to make the payments system faster and more secure and has previously met with Fed staff to discuss strategies for achieving more secure payments. The association is currently engaged with its development of the FedNow Service – the Fed's real-time payments system – that is expected to launch in 2023.
Related Resources
---
Get daily updates.
Subscribe to NAFCU today.