May 15, 2020
Fed on Reg D transfer limit: No plans to re-impose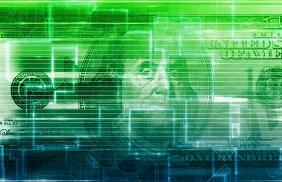 Following NAFCU President and CEO Dan Berger's request that the Federal Reserve clarify its recent interim final rule eliminating the six-per-month transfer limit between savings and checking accounts under Regulation D is permanent, the Fed released a new set of FAQs that said the board "does not have plans to re-impose transfer limits."
"The underlying reason enabling the changes in Regulation D is the FOMC's choice of monetary policy framework of an ample reserve regime," the FAQ No. 3 states. "In such a regime, reserve requirements are not needed. As a result, the distinction made by the transfer limit between reservable and non-reservable accounts is also not necessary. The Committee's choice of a monetary policy framework is not a short-term choice. The Board does not have plans to re-impose transfer limits but may make adjustments to the definition of savings accounts in response to comments received on the Board's interim final rule and, in the future, if conditions warrant."
In addition to clarifying the permanence of the Regulation D changes, Berger flagged concerns about the rule's implications on Regulation CC and sought additional clarification in the letter to the Fed as well as a conversation with the CFPB.
The Fed's FAQs address this in Question No. 13, stating that the Regulation D amendments to the definition of "transaction account" do not subject savings accounts to Regulation CC.
NAFCU has long advocated for the transfer limit to be eliminated and doubled down on its advocacy amid the coronavirus pandemic. Prior to the interim final rule, the Fed's announcement in March to eliminate reserve requirements provided credit unions with some relief from the Regulation D restrictions, but did not eliminate the limit.
NAFCU will continue its advocacy to ensure the Regulation D transfer limit is not re-imposed.
Related Resources
---
Get daily updates.
Subscribe to NAFCU today.