August 07, 2020
Fed release new details on FedNow Service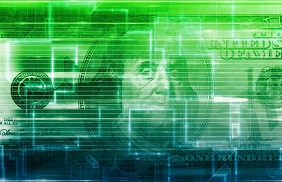 The Federal Reserve yesterday provided an update on its FedNow Service, indicating that the program will be launched in phases. NAFCU remains supportive of the Fed's efforts to create a real-time gross settlement service and has urged the Fed to expedite its creation.
The current target release date of 2023 or 2024 remains; however, the Fed intends to announce a more specific time frame for the launch as well as dates for forthcoming pilot programs.
NAFCU has previously shared with the Fed ways in which credit unions and their members would benefit from affordable faster payments capabilities as it encouraged an accelerated launch.
The announcement includes a number of details about the service, many of which NAFCU has advocated for, including:
fees will be based on transaction costs associated with mature volume estimates;

the FedLine network will serve as the channel through which participating financial institutions access the service; and

the request-for-payment message type will be available as part of the launch.
Additionally, the FedNow Service will launch with a liquidity management tool to facilitate funds transfers in support of real-time payments. The service will also include a set of fraud prevention tools at launch and in future phases.
NAFCU has also worked with member credit unions to understand what they would like out of the system, and NAFCU's Cybersecurity and Payments Committee has engaged in early discussions with Fed representatives to discuss features and strategies that would promote adoption
During a speech Thursday, Fed Governor Lael Brainard indicated that speed is essential in launching the program, noting the role of the payments system in facilitating the distribution of economic impact payments earlier this year.
While the FedNow Service will not include a directory service or other approach to support alias-based payments at launch, the Federal Reserve will seek to provide this feature in a future release.
NAFCU continues to lead on this issue, having served on both the Fed's Faster Payments and Secure Payments Task Forces. Additionally, NAFCU President and CEO Dan Berger previously met with Brainard to encourage the Fed to play an operational role in a future, faster payments system. 
Related Resources
---
Get daily updates.
Subscribe to NAFCU today.