November 08, 2019
NAFCU urges Fed to expedite FedNow Service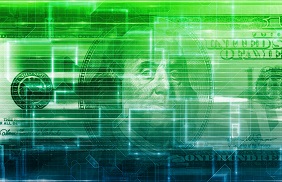 NAFCU's Andrew Morris shared the association's support of the Federal Reserve Board's decision to move forward with its real-time gross settlement (RTGS) service and urged the board to accelerate its launch and explore improvements to existing settlement capabilities.
Earlier this year, Federal Reserve Governor Lael Brainard announced the central bank's plans to develop its RTGS, the FedNow Service. NAFCU has previously pressed the Fed to play an operational role in efforts to modernize the nation's payment system.
"Given strong credit union support for the Board's decision to develop the FedNow Service, NAFCU encourages the Board and the Reserve Banks to expedite delivery and seek to launch at the earliest possible date," wrote Morris, NAFCU's senior counsel for research and policy, in response to the proposal. "At the same time, NAFCU supports the Federal Reserve's desire to make the FedNow Service interoperable with private sector networks to maximize the reach and accessibility of real-time payments."
In the letter, Morris provided comments on a number of aspects of the service, including:
pricing;

account reconciliation;

request for payment functionality;

liquidity and credit;

directory service;

fraud prevention services;

interoperability;

enhancements to the Fedwire Funds Service and National Settlement Service (NSS); and

outreach and education.
Morris also noted the importance of credit unions' access to affordable faster payments capabilities, which could "help attract new members and improve overall satisfaction with services such as online bill pay, peer-to-peer (P2P) payments, and business-to-business payments."
NAFCU Executive Vice President of Government Affairs and General Counsel Carrie Hunt previously discussed the proposal in an op-ed, highlighting the many benefits credit unions could see with FedNow and addressing potential pitfalls.
NAFCU continues to lead on this issue, having served on both the Fed's Faster Payments and Secure Payments Task Forces. Additionally, NAFCU President and CEO Dan Berger previously met with Brainard to encourage the Fed to play an operational role in a future, faster payments system. 
NAFCU has also held member meetings with St. Louis Federal Reserve Bank President James Bullard, Boston Federal Reserve Bank President Eric Rosengren, Minneapolis Federal Reserve Bank President Neel Kashkari, Chicago Federal Reserve Bank President Charles Evans, and New York Federal Reserve Bank President John Williams.
Later this month, NAFCU and its Board of Directors next month will meet with Federal Reserve Governor Michelle Bowman to share insights from the association's Annual Report on Credit Unions, including credit unions' role in the economy.
Related Resources
---
Get daily updates.
Subscribe to NAFCU today.