August 05, 2019
Fed works to improve real-time payments at NAFCU's urging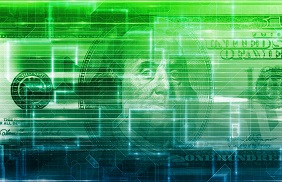 Today, Federal Reserve Governor Lael Brainard announced the central bank's plans to develop a real time gross settlement service, called FedNow Service. NAFCU has pressed the central bank to play an operational role in efforts to modernize the nation's payment system.
"NAFCU has been active in efforts to improve real-time payments and welcomes news of the Federal Reserve's decision to launch a faster payments system, as it will provide more tools in the toolbox for financial institutions," said NAFCU Chief Economist and Vice President of Research Curt Long. "NAFCU also supports private sector solutions and hopes that interoperability between the Federal Reserve and private operators can be achieved. We look forward to continuing to work with both the industry and the Federal Reserve to ensure faster payments can become a reality for credit unions of all sizes."
NAFCU continues to lead on this issue, having served on both the Fed's Faster Payments and Secure Payments Task Forces. Additionally, NAFCU President and CEO Dan Berger previously met with Brainard to encourage the Fed to play an operational role in a future, faster payments system. 
In recent months, NAFCU has held member meetings with St. Louis Federal Reserve Bank President James Bullard, Boston Federal Reserve Bank President Eric Rosengren and Minneapolis Federal Reserve Bank President Neel Kashkari.
In addition, the association and its Board of Directors meet annually with the Federal Reserve to present findings from NAFCU's Annual Report on Credit Unions and to discuss issues critical to the industry.