August 17, 2020
Fed researching cryptocurrency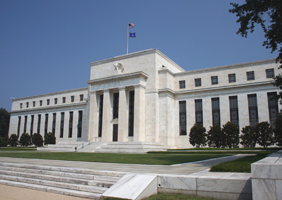 Last week, Federal Reserve Governor Lael Brainard announced a partnership between the Federal Reserve Bank of Boston and researchers at the Massachusetts Institute of Technology in a multiyear effort to build and test "a hypothetical digital currency oriented to central bank uses."
"The objectives of our research and experimentation across the Federal Reserve System are to assess the safety and efficiency of digital currency systems, to inform our understanding of private-sector arrangements, and to give us hands-on experience to understand the opportunities and limitations of possible technologies for digital forms of central bank money," said Brainard during a conference sponsored by the Federal Reserve Bank of San Francisco.
In addition to the collaboration and research efforts, Brainard noted the Fed's use of artificial intelligence and machine learning to support analytical functions, as well as supervisory interest in financial institutions using these technologies for their own decisionmaking. Separately, the Fed shared progress it has made using distributed ledger technology (DLT) to build a small-scale, experimental payment system powered by Hyperledger Fabric, one of several frameworks offered by the open source Hyperledger community. NAFCU joined Hyperledger in 2017.
Late last year, the Fed indicated that it has assessed the costs and benefits of potentially developing a digital currency, but had not made a decision on the issue and was not in the process of developing one. Although NAFCU is supportive of innovation in the marketplace, the association has previously highlighted concerns about how digital cryptocurrency-based exchange will affect BSA/AML regulation and compliance.
The association continues to flag overarching regulatory and data security concerns to Congress.
Related Resources
Add to Calendar 2020-12-01 09:00:00 2020-12-01 09:00:00 Beyond the Pandemic Risk Series [Part 1]: Pandemic-Related Lending Portfolio Risks Listen On: Key Takeaways: [08:05] The most critical data that you can get your hands on would be any data that would provide you early indicators that there is going to be a delinquency issue. [10:35] One non-negotiable is that credit unions have a monitoring program that allows them to understand your risk exposure at any point in time.   [13:57] Right now we can't under-score social media; because we all interact virtually, there is a lot of good analytic and trending data that can be provided via social media. As long as you are doing that in a compliant and appropriate manner.   Web NAFCU digital@nafcu.org America/New_York public
Growth & Retention, Risk Management, Consumer Lending, Data and Analytics
preferred partner
Allied Solutions
Podcast
---
Get daily updates.
Subscribe to NAFCU today.