August 26, 2020
FHFA delays refinance fee after NAFCU push back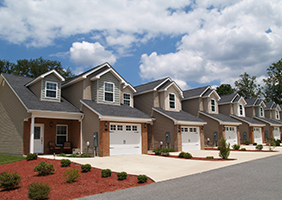 The Federal Housing Finance Agency (FHFA) has delayed until Dec. 1, 2020, a policy change from the government-sponsored enterprises (GSEs) to impose a 0.5 percent fee on most mortgage refinance loans. NAFCU came out strong against the adverse market refinance fee when it was announced, arguing that it would hurt credit unions and their mortgage borrowers as they try to recover from the coronavirus pandemic.
"NAFCU appreciates the FHFA's delay of the GSEs' new policy charging higher mortgage refinance fees and exemption of certain loans," said NAFCU President and CEO Dan Berger. "While this delay will temporarily limit unnecessary financial strains placed on credit unions and their members, the policy, once implemented, will still force credit unions to absorb new financial costs amid a recession and global pandemic.
"We understand the GSEs are facing financial concerns of their own, but these concerns would be better mitigated through wholesale housing finance reform as opposed to preventing credit unions from helping more members," he added.
Berger's response was also featured in Housing Wire.
In the FHFA's announcement of the delay, the agency outlined the areas the GSEs are expected to experience losses in as a result of the coronavirus pandemic, which could be at least $6 billion total. The policy does exclude loans below $125,000 and the GSEs' affordable refinance products from the fee.
Berger Tuesday sent a message to update member credit unions on the delay, noting that he spoke with FHFA Director Dr. Mark Calabria last week about the policy and reiterated the association's call for reversal. He stressed that the association "will continue to fight for policies that make it easier, not harder, for you to continue serving your members."
Following the initial announcement, which said the policy would take place Sept. 1, NAFCU sent letters to Calabria, National Economic Council Director Larry Kudlow, and leaders of the Senate Banking Committee and House Financial Services Committee noting the negative impact the adverse market refinance fee could have on the housing market and efforts to recover from the coronavirus pandemic. The association also joined with a coalition of other financial services and housing industry trades to bolster its call for a reversal of the policy. The White House and several lawmakers backed NAFCU's call for a reversal.
NAFCU will continue to monitor the FHFA's efforts to support liquidity in the mortgage market and work with the agency to ensure credit unions' concerns are addressed. 
Related Resources
---
Get daily updates.
Subscribe to NAFCU today.