May 06, 2020
FHFA extends some coronavirus relief efforts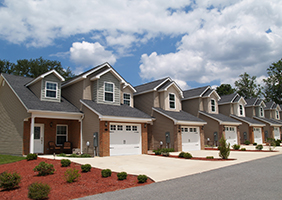 The Federal Housing Finance Agency (FHFA) Tuesday extended several of its efforts intended to provide relief to borrowers for government-sponsored enterprise (GSE) loans amid the coronavirus pandemic. NAFCU is working closely with the FHFA to support liquidity in the mortgage market and ensure credit unions' concerns are addressed.
The FHFA has extended to at least June 30:
alternative appraisals on purchase and rate term refinance loans;
alternative methods for verifying employment before loan closing;
flexibility for borrowers to provide documentation (rather than requiring an inspecting) to allow renovation disbursements (draws); and
expanded use of power of attorney and remote online notarizations to assist with loan closings.
Prior to the extension, the appraisals and employment verification alternatives had been set to expire May 17. Fannie Mae and Freddie Mac have pages devoted to coronavirus resources and guidance available online.
In addition to the FHFA's appraisal relief, NCUA during a recent coronavirus webinar reminded credit unions that appraisal standards set by The Appraisal Foundation, which satisfy the NCUA's appraisal regulations, have also been updated to not require an interior, on-site inspection at the discretion of the appraiser.
The NCUA during last month's board meeting also approved two rules to provide appraisal relief: One that raises the residential real estate threshold and one to defer the requirement to obtain an appraisal or evaluation for up to 120 days following the closing of a transaction for certain residential and commercial real estate transactions in order to help credit unions offer immediate liquidity and credit to members amid the coronavirus pandemic. Additional guidance on these rules can be found in this Letter to Credit Unions. In addition, the interim final rule for deferring appraisals is open for a 45-day comment period; more details can be found in NAFCU's Final Regulation Alert.
NAFCU President and CEO Dan Berger last week spoke with FHFA Director Mark Calabria about the agency's efforts, as well as the impact significant forbearance requests could have on credit unions and other mortgage servicers.
Related Resources
---
Get daily updates.
Subscribe to NAFCU today.