June 13, 2018
FHFA proposes capital rule for GSEs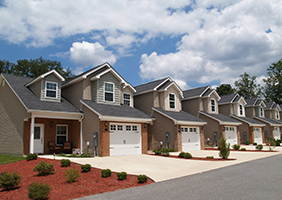 The Federal Housing Finance Agency (FHFA) yesterday issued a proposed rule that would set capital requirements for government-sponsored enterprises (GSEs) Fannie Mae and Freddie Mac. FHFA Director Mel Watt recently indicated the need for strong capital standards to the Senate Banking Committee; NAFCU is supportive of efforts that will ensure the GSEs' stability in the secondary mortgage market.
In the notice, FHFA notes that the proposal is "based on a capital framework that is generally consistent with the regulatory capital framework for large banks, but reflects differences in the charters, business operations, and risk profiles of the Enterprises."
The proposed rule would establish new framework for risk-based capital requirements and two alternatives for an updated minimum leverage capital requirement: one would require the GSEs to hold capital equal to 2.5 percent of total assets, and the other would require them to hold capital equal to 1.5 percent of trust assets and 4 percent of non-trust assets.
During Watt's testimony before the Senate Banking Committee in May, he said the goal of issuing a proposed capital rule is to get Congress and other stakeholders involved in the discussion. The FHFA's fact sheet on the proposed rule stipulates that it is "not attempting to take a position on housing finance reform and the proposed rule is not connected to efforts or ideas about recapitalizing the Enterprises or administratively releasing them from conservatorship. FHFA continues to believe that it is the role of Congress to determine the future of housing finance reform and what role, if any, the Enterprises should play in that reform."
NAFCU will review the FHFA's proposed capital rule. The association remains engaged with lawmakers and agency officials to advance the association's core principles for housing finance reform.