March 01, 2019
FHFA rule to make GSEs require single security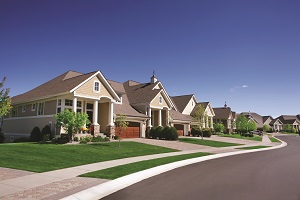 The Federal Housing Finance Agency (FHFA) has finalized a rule to require the government-sponsored enterprises (GSEs), Fannie Mae and Freddie Mac, to issue a single security on June 3, 2019 – the uniform mortgage-backed security (UMBS). The new security will take the place of the GSEs' current to-be-announced-eligible mortgage-backed securities. NAFCU generally supported the proposed rule and appreciates the FHFA citing NAFCU's comments in the final rule.
In a November letter to FHFA General Counsel Alfred Pollard, NAFCU Regulatory Affairs Counsel Kaley Schafer wrote, "The securitization processes of Fannie Mae and Freddie Mac are a key component of the safety and soundness of credit unions across the country. Historically, the GSEs have been a valuable partner to credit unions, enabling them to obtain the necessary liquidity to provide new mortgages to their member-owners by utilizing the secondary mortgage market, and to manage interest rate and concentration risks."
By removing some barriers to entry and reducing costs, Schafer acknowledged the benefits to both market participants and homeowners. She also encouraged the FHFA to include credit union professionals in its industry advisory group to ensure credit unions' feedback is heard during and after implementation of the UMBS.
Along with maintaining a sustainable secondary mortgage market for credit unions and fair pricing based on loan quality rather than volume, NAFCU's core principles for housing finance reform include the continued implementation of the common securitization platform and single security.