December 04, 2019
FI regulators issue statement on alternative data use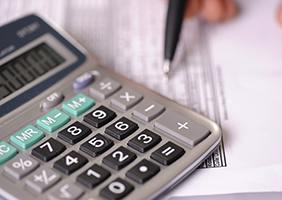 Financial institution regulators, including the NCUA and CFPB, issued an interagency statement Tuesday on the use of alternative data in credit underwriting, including consumer protection implications and potential benefits and risks. NAFCU and its member credit unions have long advocated for the use of alternative models that more accurately capture creditworthy borrowers and permit them access to affordable credit.
"The agencies recognize that use of alternative data may improve the speed and accuracy of credit decisions and may help firms evaluate the creditworthiness of consumers who currently may not obtain credit in the mainstream credit system," says the NCUA, CFPB, Federal Reserve, FDIC, and Office of the Comptroller of the Currency in the interagency statement. "Using alternative data may enable consumers to obtain additional products and/or more favorable pricing/terms based on enhanced assessments of repayment capacity. These innovations reflect the continuing evolution of automated underwriting and credit score modeling, offering the potential to lower the cost of credit and increase access to credit."
The statement notes that the use of alternative data, made available by technological developments, must stay consistent with applicable consumer protection laws and be done responsibly.
"A well-designed compliance management program provides for a thorough analysis of relevant consumer protection laws and regulations to ensure firms understand the opportunities, risks and compliance requirements before using alternative data," the statement explains. "Based on that analysis, data that present greater consumer protection risks warrant more robust compliance management. Robust compliance management includes appropriate testing, monitoring and controls to ensure consumer protection risks are understood and addressed."
Those wishing to provide feedback on the interagency statement may submit comments electronically; the NCUA can be reached at ComplianceMail@ncua.gov.
Earlier this year, the CFPB published an update on improving credit access and the bureau's No-Action Letter policy. The update revealed a company's use of a machine learning model improved underbanked consumers' access to credit through alternative credit data use without triggering fair lending risks. This is further explored in a NAFCU Compliance Monitor article.
Relatedly, the CFPB and Federal Trade Commission next week are hosting a free, public workshop to explore issues related to consumer report accuracy.
Related Resources
---
Get daily updates.
Subscribe to NAFCU today.