August 08, 2019
CFPB publishes update on credit access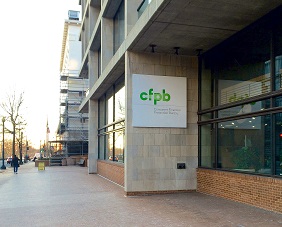 The CFPB yesterday published an update on credit access and the bureau's No-Action Letter (NAL) policy. The core of the update focused on the bureau's testing results of a machine learning model from Upstart Network – a nonbank lender that uses alternative credit data to support underbanked consumers – which revealed that the company was able to improve access to credit without triggering fair lending risks.
"With regard to fair lending testing, which compared the tested model with the traditional model, the approval rate and APR analysis results provided for minority, female, and 62 and older applicants show no disparities that require further fair lending analysis under the compliance plan," the bureau notes.
The bureau estimated that 26 million Americans can be classified as credit invisible, while another 19 million have a credit history that is insufficient to produce a credit score. Due to those figures, the bureau indicated that it remains committed to using all tools provided under the Dodd-Frank Act to address issues related to access to credit. It continues to review comments on its NAL policy, as well as trial disclosure and sandbox policies.
In the blog, the bureau said it "encourages lenders to develop innovative means of increasing fair, equitable, and nondiscriminatory access to credit, particularly for credit invisibles and those whose credit history or lack thereof limits their credit access or increases their cost of credit, while maintaining a compliance management program that appropriately identifies and addresses risks of legal violations."
Last year, the bureau issued a proposal to revise its policy guidance intended to encourage innovation without the threat of immediate supervisory or enforcement action; it took into account NAFCU's recommendation for a more streamlined NAL process. Commenting on the proposal in February, NAFCU recommended that the CFPB make the application process accessible to smaller entities with limited compliance resources and minimize potential exposure to legal risks.
 In 2017, NAFCU told the bureau that if it wants "to spur the use of alternative data and methodologies to increase access to credit," then the bureau should remove "market uncertainties and barriers, such as ambiguous rulemakings," and clarify the scope of unfair, deceptive, or abusive acts or practices.
Related Resources
---
Get daily updates.
Subscribe to NAFCU today.