December 06, 2022
Fight against interchange caps continues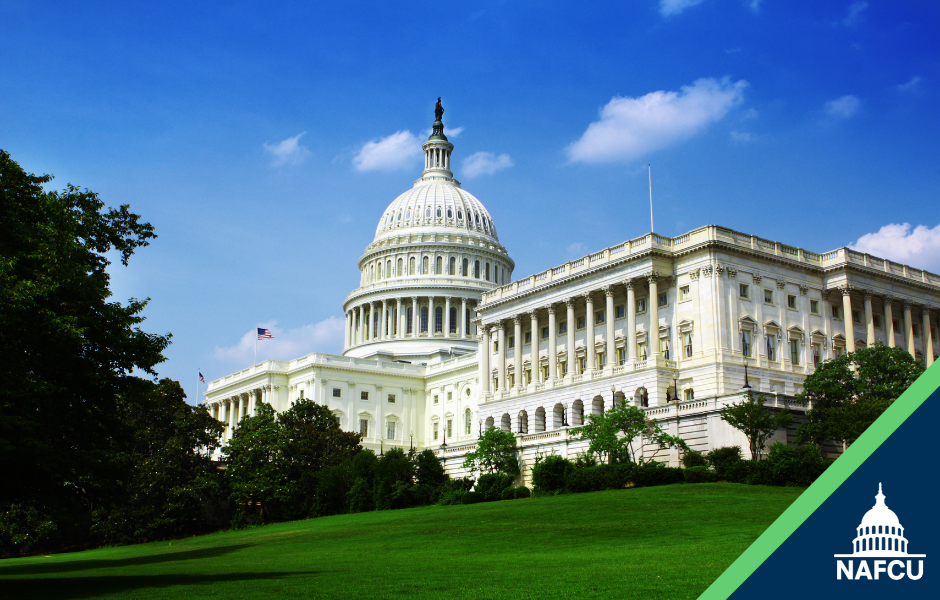 As Congress works on legislation to pass before the end of the year, NAFCU and other groups are continuing the fight against the Credit Card Competition Act (CCCA), which would extend debit interchange routing requirements to credit cards. NAFCU has consistently raised concerns about this legislation placing additional regulatory and operational burdens on credit unions and harming consumers.
"The name of the legislation sounds nice on paper," NAFCU President and CEO Dan Berger wrote earlier this year in a CUInsight op-ed. "However, it is essentially a big-box bailout, imposing a back-door price control on credit card interchange fees that helps line the pockets of giant retailers at the expense of American families and Main Street."
Berger was also featured on several local news channels across the country warning how the CCCA, if it were implemented, would likely eliminate credit card reward programs. Berger touted the importance of protecting these reward programs to help consumers save money and fight inflation during the holiday shopping and travel season.
Bolstering this argument, the Electronic Payments Coalition (EPC) has released a four-part series of resources on how merchant groups and retailers mislead lawmakers and the public with unsound statistical arguments.
NAFCU will continue to set the record straight on interchange and call for lawmakers to oppose adding the CCCA to the National Defense Authorization Act (NDAA) or other end-of-year legislation. The association urges credit unions to continue to use NAFCU's Grassroots Action Center to speak out against the CCCA by sending a message to their lawmakers requesting them to oppose the harmful legislation.
Credit unions are also encouraged to continue sending statements of opposition that can be used publicly in media and with members of Congress to help fight back against this bad policy.
Related Resources
---
Get daily updates.
Subscribe to NAFCU today.