July 07, 2022
FOMC minutes reveal concerns about persistent inflation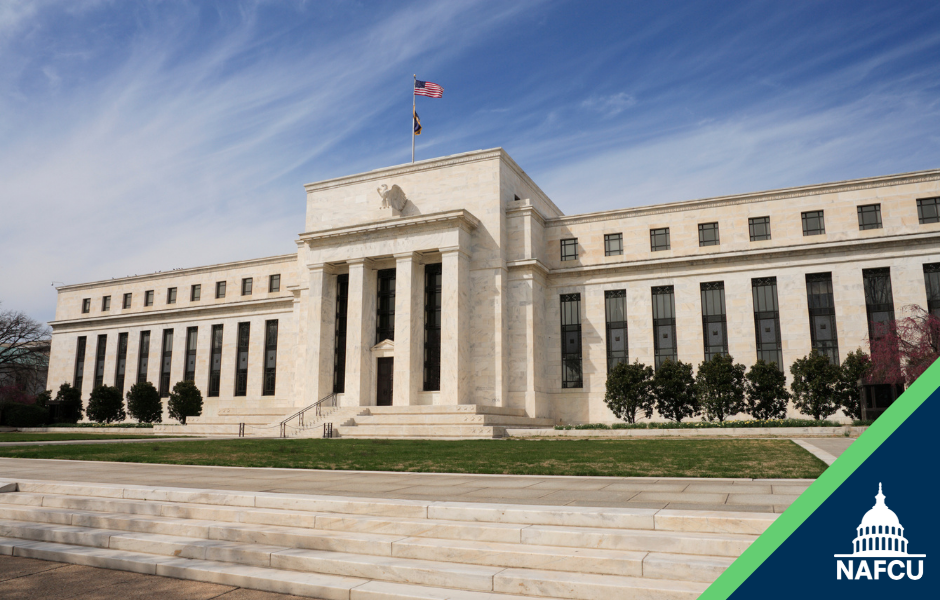 The Federal Open Market Committee (FOMC) Wednesday released minutes from its June meeting that revealed participants agreed that the economic outlook warranted moving to a restrictive stance of policy, and they recognized the possibility that an even more restrictive stance could be appropriate if elevated inflation pressures persisted. In addition, participants judged an increase of 50 or 75 basis points would likely be appropriate at its July meeting. During its June meeting, the FOMC announced its largest rate hike since 1994, raising the federal funds target rate by 75-basis points to a range of 1.5 to 1.75 percent. 
Participants also noted the imbalance between supply and demand across a wide range of product markets was contributing to upward pressure on inflation and many participants raised concerns that longer-run inflation expectations could be beginning to drift up to levels consistent with the 2 percent objective. Their concerns are that if inflation expectations were to become unanchored, it would be costlier to bring inflation back down to the FOMC's objective.
"The FOMC is clearly fearful of a scenario where persistent high inflation raises inflation expectations," said NAFCU Chief Economist and Vice President of Research Curt Long. "The median committee member expects the fed funds rate target to increase to 3.4 percent by the end of the year.
"Judging by the minutes, it would take a major deflationary impulse for the committee to reconsider the present course for interest rates at any point in 2022," added Long.
Other key findings from the minutes:
participants of the meeting indicated that overall economic activity appeared to have picked up after edging down in the first quarter;

with respect to the household sector, participants indicated that consumption spending had remained robust, in part reflecting strong balance sheets in the household sector and a tight labor market;

participants generally expected higher mortgage interest rates to contribute to further declines in home sales, and a couple of participants noted that housing activity in their Districts had begun to slow noticeably;

with respect to the business sector, participants observed that their contacts generally reported that sales remained strong, although some contacts indicated that sales had begun to slow and that they had become less optimistic about the outlook; and

the ability of firms to meet demand continued to be limited by labor shortages and supply chain bottlenecks.
The FOMC is expected to next meet July 26-27.
Related Resources
Add to Calendar 2023-11-30 09:00:00 2023-11-30 09:00:00 Safeguarding Credit Unions with Threat Intelligence Listen On: Key Takeaways: [1:01] What is threat intelligence, and why is it important to CUs? [2:14] What are threat intelligence feeds, and what role do they play in strengthening CUs? [4:41] Leveraging threat feeds and integrating intelligence into tools is crucial. [6:35] Learn what threat CUs should be most concerned about. [7:39] Phishing is ever-evolving, and user awareness is critical. [10:43] Learn how Defense Storm uses feeds to protect its customers. [13:28] Threat intelligence is not as complicated as some think; initiation can be easy through Slack, discussions, and a reporting culture. Web NAFCU digital@nafcu.org America/New_York public
preferred partner
DefenseStorm
Podcast
Consumer Lending
Blog Post
Add to Calendar 2023-11-28 09:00:00 2023-11-28 09:00:00 Growing Creatively & Innovatively in 2024 Listen On: Key Takeaways: [0:58] What can credit unions do to best prepare themselves for 2024? [2:12] Although he sees a glimmer of hope, Jack points out that the liquidity crisis and slow prepayment speeds hamper rapid recovery. [5:22] We discuss how credit unions seek low loan growth through member-centric strategies such as second mortgages and home improvement lending. [7:34] Credit unions are leveraging advancing technology for member-focused engagement. [9:31] How will technology continue to evolve and affect credit unions? [11:43] What role does AI play in innovative growth? [14:14] Credit unions adopt technology for efficiency, enabling staff to focus on personalized member interactions, especially with younger generations. [17:14] Closing thoughts, emphasizing competition against banks and fintech for younger generations. Web NAFCU digital@nafcu.org America/New_York public
Strategy & Growth, Consumer Lending
preferred partner
Allied Solutions
Podcast
---
Get daily updates.
Subscribe to NAFCU today.