April 16, 2019
Foreign bank fined $1.3B for unsafe practices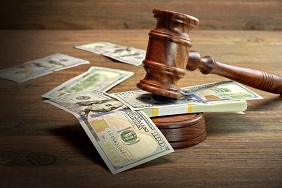 Italian bank UniCredit has been fined more than $1.3 billion by U.S. state and federal authorities for "unsafe and unsound practices related to inadequate sanctions controls and supervision of its subsidiary banks."
The investigation revealed that due to inadequate controls and supervision, the bank could not ensure compliance with applicable Office of Foreign Assets Control (OFAC) regulations, which ultimately resulted in violations. Between 2007 and 2011, one of its subsidiaries processed more than 2,000 payments totaling more than $500 million through U.S. financial institutions that violated various sanctions programs.
NAFCU has various resources available on Bank Secrecy Act (BSA)/anti-money laundering (AML) issues, including a Compliance Blog post that outlines what regulators look for when reviewing credit unions' BSA/AML programs during examinations. Another NAFCU Compliance Blog provides credit unions with a refresher on OFAC requirements and how they impact compliance with the BSA's customer due diligence rule and beneficial ownership provisions.
In addition, the association's BSA Seminar is happening Aug. 11-14 in Minneapolis, Minn., where credit union compliance professionals will learn from leading BSA experts and law enforcement officials (learn more here).
Visit NAFCU's resources to gain insight into additional data and services, and click here for NAFCU's 2019 conference lineup.
Related Resources
---
Get daily updates.
Subscribe to NAFCU today.