August 12, 2022
FTC issues ANPR to 'crack down' on harmful commercial surveillance and data security practices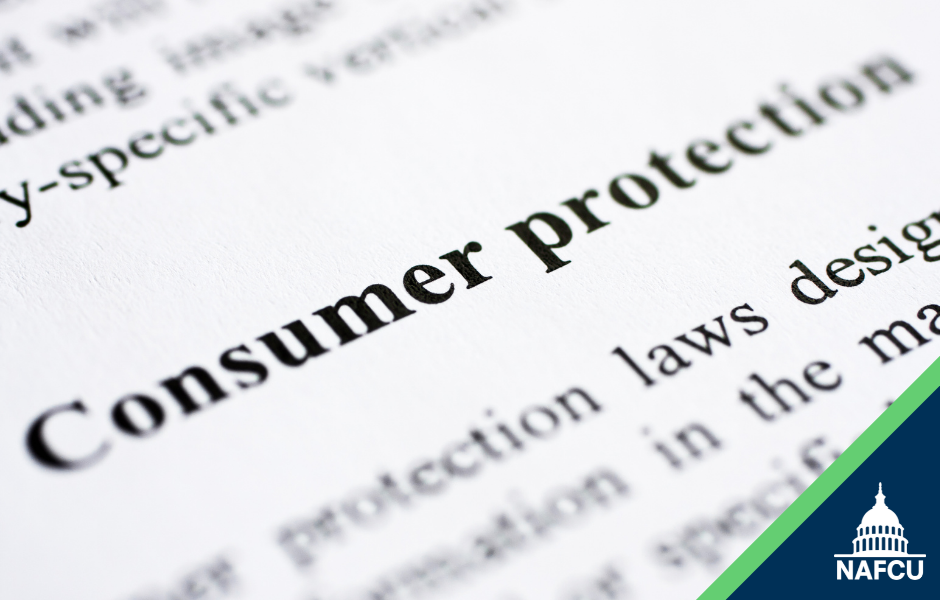 The Federal Trade Commission (FTC) on Thursday announced that it would begin soliciting public feedback through an advance notice of proposed rulemaking (ANPR), in an effort to mitigate harmful commercial surveillance and relaxed data security practices. The FTC defines commercial surveillance as "the business of collecting, analyzing, and profiting from information about people," calling attention to the increased risks of data breaches, deceptions, and other harms it has caused consumers.
"Firms now collect personal data on individuals at a massive scale and in a stunning array of contexts," said FTC Chair Lina M. Khan. "The growing digitization of our economy—coupled with business models that can incentivize endless hoovering up of sensitive user data and a vast expansion of how this data is used—means that potentially unlawful practices may be prevalent."
The agency is seeking public comment related to commercial data collection and use practices, asking for input on whether it should implement new regulations to prevent or deter related consumer harms. The public will have an opportunity to share input during a virtual public forum, hosted by the FTC, on September 8.
The FTC currently lacks the authority to enforce regulations over credit unions. However, the ANPR suggests a rulemaking designed to regulate the collection and use of consumers' data across the entire economy, and the NAFCU-opposed American Data Privacy and Protection Act (ADPPA), which passed the House Energy and Commerce Committee last month, could soon provide the FTC broad authority to implement and enforce new data privacy and date security standards, including over credit unions. 
The association has repeatedly told Congress that any comprehensive legislation must also recognize the robust federal data privacy standards that have been in place for decades, including the Gramm-Leach-Bliley Act (GLBA), and should avoid conflicting or duplicative disclosure requirements by incorporating easy-to-understand language consistent with the GLBA's disclosure requirements.

NAFCU has long advocated for comprehensive federal data privacy regulation that requires fintechs and other companies to follow the same robust data privacy and data security standards credit unions have followed for decades. NAFCU will be re-releasing its data privacy principles soon. The association will continue to update credit unions via NAFCU Today.
Related Resources
Add to Calendar 2023-02-03 09:00:00 2023-02-03 09:00:00 Winning the Battle for Deposits Listen On: Key Takeaways: [01:28] An overview of the current macro environment. [02:55] Traditional tactics used by credit unions in the battle for deposits and why these are no longer enough. [07:39] Rife competition in the credit union space and how to stand out from the crowd.  [10:23] The benefits credit unions can experience by reducing the cognitive load of their members [18:17] Advantages and disadvantages of PFM tools in the battle for deposits.  [20:14] What credit unions should demand of their vendors. Web NAFCU digital@nafcu.org America/New_York public
preferred partner
Personetics
Podcast
Add to Calendar 2023-02-02 14:00:00 2023-02-02 14:00:00 How to Leverage Loan Participations in a Low Liquidity Environment About The Webinar As credit unions continue to face challenges with liquidity starting off 2023, strategic pricing and long-term alternative funding strategies can play a key role in allowing credit unions to serve more members and successfully manage the balance sheet. Loan participations can play a key role helping credit unions sustainably grow their originations, provide the marketplace access to quality, short duration investments, and successfully grow market share. Please join Amy Henderson, Chief Consumer Services Officer at Greenstate CU, Devin Hughes, VP of Business Development at LendKey, and Michael Adams, VP of Lender Development at Open Lending for a panel discussion to learn how credit unions can strategically serve more members, effectively price for loans, and successfully manage their balance sheet. Attendees will: Hear from Credit Union and FinTech experts Learn about loan pricing strategies and participation strategies Glean best practices from industry leaders who have been executing on these innovative strategies that better position the balance sheet for long term growth Find out how credit unions can start the process to identify trusted partners to help them execute on this strategy and serve more members Register for the Webinar Web NAFCU digital@nafcu.org America/New_York public
preferred partner
Open Lending
Webinar
Management, Relationships, Consumer Lending
preferred partner
Wolters Kluwer
Blog Post
---
Get daily updates.
Subscribe to NAFCU today.