November 13, 2018
Future rulemakings, CECL, faster payments headline NAFCU committee agenda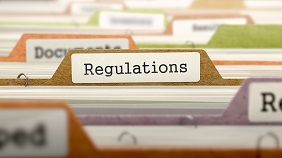 The rulemaking agendas of the NCUA and Bureau of Consumer Financial Protection, current expected credit loss (CECL) standard and potential creation of a new settlement system to facilitate faster payments will be addressed today by the NAFCU Regulatory Committee.
Rulemaking agendas
The bureau's rulemaking agenda indicates several rulemakings next year covering payday lending, the Home Mortgage Disclosure Act (HMDA), debt collection and the TILA/RESPA integrated disclosure (TRID) rule. On the NCUA's fall rulemaking agenda are issues related to its payday alternative lending (PALs) program, real estate appraisals, Federal Credit Union Bylaws, loans to members, alternative capital and private flood insurance. The Small Business Administration (SBA) has goals to expand access to capital through its lending network, support veterans and military families looking to start or expand their businesses, among others.
NAFCU Regulatory Committee members will discuss these rulemakings, and more, during today's meeting.
CECL
Last month, the Financial Accounting Standards Board (FASB) agreed to proceed to a vote to finalize NAFCU-sought changes to its CECL standard, including a delay in the standard's effective date for the industry. The FASB-supported changes would make clear that the implementation of the standard for non-public business entities (PBEs) is only required for fiscal years after Dec. 15, 2021 – so credit unions would not need to begin reporting data on call reports until the beginning of 2022 – and would also clarify that operating lease receivables are not covered within the scope of CECL – a clarification welcomed by NAFCU. A final update is expected to be issued before the end of the year.
NAFCU will update Regulatory Committee members on these changes and its engagement with both the FASB and the NCUA to find opportunities for additional flexibility for credit unions as the CECL effective date draws near.
Faster payments
NAFCU wants to know from committee members their thoughts on the idea of the Federal Reserve creating a new system to facilitate real-time interbank settlement of faster payments, an idea on which the Fed is currently collecting comments. NAFCU attended a Fed town hall meeting last month to discuss this proposal, which was issued during a NAFCU-attended forum with the FedPayments Improvement Community. Credit unions can provide comments via NAFCU's Regulatory Alert.
Agency update
NAFCU will update Regulatory Committee members on the NCUA's budget briefing that was held Oct. 17. NAFCU Board Chair Jeanne Kucey (president and CEO of JetStream Federal Credit Union) presented comments to the board during the briefing. NAFCU will also touch on actions taken by the agency during its Oct. 18 board meeting, which included finalizing its supplemental risk-based capital (RBC) rule and issuing a proposal on FCU Bylaws.
During today's meeting, NAFCU will provide an update of the association's ongoing Memo of Understanding with the SBA aimed at getting more credit unions to collaborate with the agency.
Open comment letters, including those to the Federal Housing Finance Agency (FHFA), NCUA, SBA and Fed, will also be discussed today.
NAFCU's next Regulatory Committee meeting is slated for 2 p.m. Eastern Dec. 11.
Related Resources
---
Get daily updates.
Subscribe to NAFCU today.