October 07, 2019
GAO's FinCEN report detailed in Compliance Blog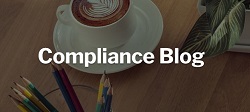 In Friday's Compliance Blog post, NAFCU Regulatory Paralegal Shari Pogach explores a recent report from the U.S. Government Accountability Office (GAO) that included recommendations to the Financial Crimes Enforcement Network (FinCEN) to share more information about the Bank Secrecy Act (BSA) data it collects.
"In its study, the GAO found that although FinCEN and law enforcement agencies gave some metrics and institution-specific feedback to the financial industry that BSA reporting leads to investigations and indictments, such feedback was not provided broadly or regularly," Pogach writes.
BSA compliance is a top concern among credit unions, and the GAO noted in its report that the industry has questioned the effectiveness of filing suspicious activity reports (SARs) as their value has not been conveyed. NAFCU recently shared suggested improvements with FinCEN, which includes incentives for whistleblowers and expanding FinCEN's information-sharing programs to foreign governments.
Pogach specifically highlights two of the four recommendations made in the GAO report, including that FinCEN's director should:
review options for FinCEN to more consistently and publicly provide summary data on the usefulness of BSA reporting; and

review options for establishing a mechanism through which law enforcement agencies may provide regular and institution-specific feedback on BSA reporting.
See what FinCEN Director Kenneth Blanco – with whom NAFCU has previously met – had to say in response to the report and learn more in Pogach's blog.
NAFCU consistently details credit unions' concerns about BSA compliance with lawmakers and regulators. Earlier this year, the association recommended ways to strengthen the information shared between government agencies, law enforcement, and financial institutions through a FinCEN program.
To aid in compliance, financial regulators this summer offered insights into BSA/AML supervision. FinCEN in August launched a new division to combat illicit finance threats to the U.S. national security and financial systems.
The association is also active on Capitol Hill as Congress considers ways to reform and modernize the BSA/anti-money laundering (AML) regime; a bipartisan bill was recently introduced in the Senate.
Related Resources
---
Get daily updates.
Subscribe to NAFCU today.