October 01, 2019
GSEs to hold more capital; Berger stresses congressional coordination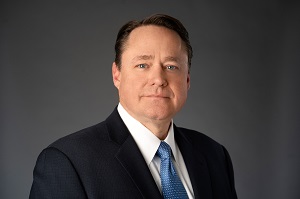 The Federal Housing Finance Agency (FHFA) and Treasury Department announced Monday that the government-sponsored enterprises (GSEs) will be allowed to retain more than their current $3 billion in capital: $25 billion for Fannie Mae and $20 billion for Freddie Mac. NAFCU's Dan Berger offered the association's general support in a letter to the agencies, but reiterated the need for legislative solutions to ensure safeguards in housing finance reform.
Berger, NAFCU's president and CEO, cautioned the agencies against moving forward with further administrative reforms "without first coordinating with Congress to achieve piecemeal legislative guarantees for fair pricing and equal access to the secondary mortgage market."
"Considering the critical importance of the GSEs to the credit union industry, removing Fannie and Freddie from conservatorship and fully recapitalizing them without legislative changes is a risk not worth taking as it could destabilize the entire housing industry," Berger emphasized to Treasury Secretary Steven Mnuchin and FHFA Director Mark Calabria. "NAFCU strongly encourages you to work with Congress to achieve legislative reforms to protect the integrity of the housing finance system and promote fair competition."
Calabria in a release noted that the GSEs' current leverage ratio would essentially "ensur[e] they would fail during an economy downturn – exposing taxpayers once again" and said the increased capital reserves "is an important milestone on the path to reform."
The GSEs were placed into conservatorship following the 2008 financial crisis. An agreement between the Treasury Department and the FHFA required the GSEs to send all of their income to the Treasury, but this obligation was going to leave the GSEs with no money in their reserves at the start of 2018. As a result, the GSEs were allowed to hold $3 billion in their capital reserves beginning in December 2017.
Last month, the White House released housing finance reform plans from the Treasury Department and Department of Housing and Urban Development. A number of NAFCU-supported provisions were included in the plans, and Calabria has made clear his intentions to ensure the GSEs end their practice of volume-based pricing discounts.
The association will continue to be a leader for credit unions during housing finance reform efforts. Read Berger's letter to Calabria and Mnuchin.
Related Resources
---
Get daily updates.
Subscribe to NAFCU today.