August 19, 2019
Hood: NCUA monitoring hemp banking issues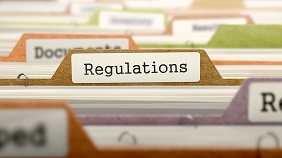 NCUA Board Chairman Rodney Hood acknowledged the uncertainty around providing financial services to hemp farmers and processors, noting that the agency is consulting with the Financial Crimes Enforcement Network (FinCEN) and other federal banking regulators on possible guidance.
The NCUA was among five federal agencies to respond to a request from Sen. Michael Bennet, D-Colo., for more information on banking hemp businesses.
"I share your concern that hemp farmers and processors may lack access to the financial services system," Hood said in response to Bennet's request. "Full access to the system will better enable these farmers and processors across the country to make investments in their businesses and create jobs."
Since 2014, federal lawmakers have taken steps to deregulate hemp; while it comes from the same plant family as marijuana, it has a different chemical makeup and is primarily used for industrial purposes. The 2018 Farm Bill removed hemp from the federal list of controlled substances and categorized it as an agricultural product.
However, hemp production under the expanded deregulation remains illegal until the U.S. Department of Agriculture (USDA) completes its rulemaking process to implement hemp regulation.
"Unfortunately, until the Department of Agriculture completes their regulations and guidelines for this program, the uncertainty for financial institutions will likely remain," Hood added. "The NCUA is working on possible future guidance to financial institutions in this area, and we are consulting with FinCEN and other federal banking agencies. Opening, closing, or declining a particular account is a business decision for the credit union.
"Once we are able to provide more clarity, credit unions will be able to make more informed decisions. As with any such business decision, credit unions should consider their objective, evaluate the risks, and determine their capacity to manage those risks," Hood concluded.