September 05, 2019
Hood: NCUA to phase in FOM rule, propose rule for urban core issue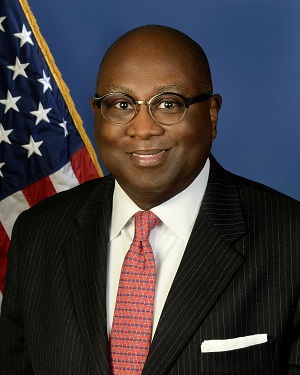 Following the NCUA's recent victory in the lawsuit brought by the American Bankers Association (ABA) challenging the agency's 2016 field of membership (FOM) rule, NCUA Chairman Rodney Hood said the agency "will take a phased approach" to implement the rule and will propose a rulemaking to address concerns related to eliminating the urban-core requirement for local communities based on core based statistical areas.
"Such a phased approach is necessary because the [D.C. Circuit Court of Appeals'] ruling remains subject to requests for further review," Hood said in a statement. "With respect to credit unions serving rural districts, the NCUA Board will permit federal credit unions to submit applications seeking expanded rural districts serving geographic regions that encompass up to one million people and that meet the other requirements set forth in the agency's field-of-membership rules. The NCUA will act on such applications at the appropriate time."
Hood also said the agency will soon provide more guidance on another upheld provision of the rule, which allows the NCUA to automatically qualify a combined statistical area with fewer than 2.5 million people to be a local community.
"In the near future, the NCUA Board will consider a limited proposal that will address another issue raised by the D.C. Circuit regarding the definition of local community that includes portions of Core-Based Statistical Areas that do not include the urban core. The format of this proposal will be a notice of proposed rulemaking with public comment," Hood added.
NAFCU Executive Vice President of Government Affairs and General Counsel Carrie Hunt provided additional insights into the D.C. Circuit Court of Appeals decision in a post on NAFCU's member-only Compliance, Risk & BSA Network.
NAFCU stood by the NCUA throughout the lawsuit and has urged the NCUA to continue efforts to modernize FOM rules. The association continues to defend the credit union industry – and its growth – against baseless banker attacks.
Related Resources
---
Get daily updates.
Subscribe to NAFCU today.