May 22, 2019
How proposed robocall rule could impact CUs in Compliance Blog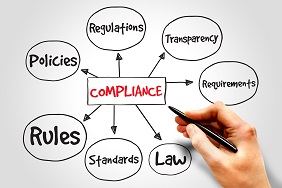 NAFCU Regulatory Affairs Counsel Mahlet Makonnen provides an update on the Federal Communications Commission's (FCC) declaratory ruling related to robocalls to resolve call-blocking uncertainty in the latest Compliance Blog post.
Makonnen flags that on June 6, the FCC will consider a declaratory ruling and Third Further Notice of Proposed Rulemaking (TFNPR) that would allow both voice service providers to automatically block suspected robocalls unless a consumer opts out.
Under the TFNPR, providers that implement a network-wide blocking of calls that fail caller authentication under SHAKEN/STIR would be given a safe harbor.
Makonnen clarifies that the declaratory ruling requires providers who offer the opt-out call-blocking program to provide "sufficient information" so that consumers are fully aware. However, the new rule could pose a threat to legitimate callers, like credit unions.
"In addition, the Declaratory Ruling requires providers to clearly disclose to consumers what types of calls may be blocked and the risks of potentially blocking wanted calls," writes Makonnen. "The issue is that there are currently no protections for legitimate callers, such as a notification from providers if calls are mistakenly blocked and a mechanism to challenge the erroneous blocking of calls."
If the FCC approves of the declaratory ruling during its June meeting, it will be effective immediately; the TFNPR will publish with a 30-day comment period if approved. These efforts put forth by the FCC overlap with the Telephone Robocall Abuse Criminal Enforcement and Deterrence (TRACED) Act, S.151, which was introduced by Senators John Thune, R-S.D., and Ed Markey, D-Mass. earlier this year.
NAFCU has actively worked with the Federal Communications Commission (FCC) over the past three years to obtain more clarity and flexibility under the Telephone Consumer Protection Act  to ensure credit unions can contact their members without fear of breaking the law. The association will attend the upcoming meeting and continue to advocate for credit unions' ability to contact members without fear of breaking the law.
To learn more about how these proposals could impact robocalls, read Makonnen's full blog here.
Related Resources
---
Get daily updates.
Subscribe to NAFCU today.