October 28, 2020
HUD's disparate impact rule faces legal challenges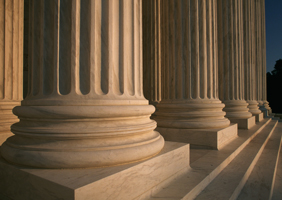 After going into effect Monday, the Department of Housing and Urban Development's (HUD) final rule to amend the Fair Housing Act's (FHA) disparate impact standard is facing two legal challenges: One in California and one in Connecticut.
The complaints allege that the final rule violates the Administrative Procedure Act and is contrary to the FHA and the Supreme Court's 2015 decision in a related case. One of the cases requests an injunction on implementation of the rule until the court rules on the merits of the case.
HUD issued the rule in September. Consistent with NAFCU's recommendation, the final rule aligns standards for disparate impact claims more closely with the 2015 Supreme Court decision.
NAFCU sent a Final Regulation Alert to members after the rule was released and noted that the agency's "more descriptive articulation of pleading requirements potentially reduces the risk of speculative litigation, reaffirming the Supreme Court's observation that liability in disparate impact cases cannot be 'imposed based solely on a showing of a statistical disparity.'"
NAFCU supports strong and effective fair lending rules for credit unions that are responsive to technological change and will continue to work with HUD to ensure credit unions concerns are heard.
Related Resources
Home-Secured Lending Consumer Lending
Blog Post
Home-Secured Lending
Blog Post
Home-Secured Lending
Blog Post
Home-Secured Lending Examination & Enforcement
Blog Post
---
Get daily updates.
Subscribe to NAFCU today.