October 11, 2018
As Hurricane Michael slams Florida Panhandle, regulators offer supervisory relief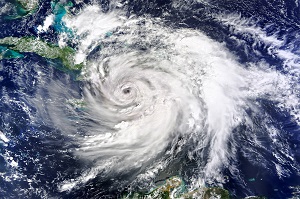 While encouraging financial institutions to help those affected by Hurricane Michael, the Office of the Comptroller of the Currency, Federal Reserve, FDIC, NCUA and state regulators announced in a joint statement Wednesday that they are ready to provide regulatory assistance to affected institutions subject to their supervision.
The joint statement covered several areas of supervision and how the regulators will respond to those financial institutions affected by this hurricane. Areas highlighted by the regulators, among others, include:
Lending: The regulators specifically noted that "prudent efforts to adjust or alter terms on existing loans in affected areas should not be subject to examiner criticism."
Temporary facilities: If a financial institution cannot operate in its regular facility following the hurricane, "the primary federal and/or state regulator will expedite, as appropriate, any request to operate temporary facilities to provide more convenient availability of services to those affected by Hurricane Michael," the statement said.
Publishing requirements: Those institutions that may face difficulties complying with any publishing requirements should contact their primary federal and/or state regulator.
Regulatory reporting requirements: Financial institutions that will have trouble meeting regulators' reporting requirements should contact their primary federal and/or state regulator. However, the joint statement made clear that "the agencies do not expect to assess penalties or take other supervisory action against institutions that take reasonable and prudent steps to comply with the agencies' regulatory reporting requirements if those institutions are unable to fully satisfy those requirements because of the effects of Hurricane Michael."
NAFCU also has prepared specific resources and information for credit unions affected by disasters – including a guide for credit unions to support disaster relief. The association will continue to support its members to ensure all have access to needed resources in the aftermath of the storm.
Related Resources
---
Get daily updates.
Subscribe to NAFCU today.