March 29, 2022
Legislation introduced proposing Treasury issue digital dollar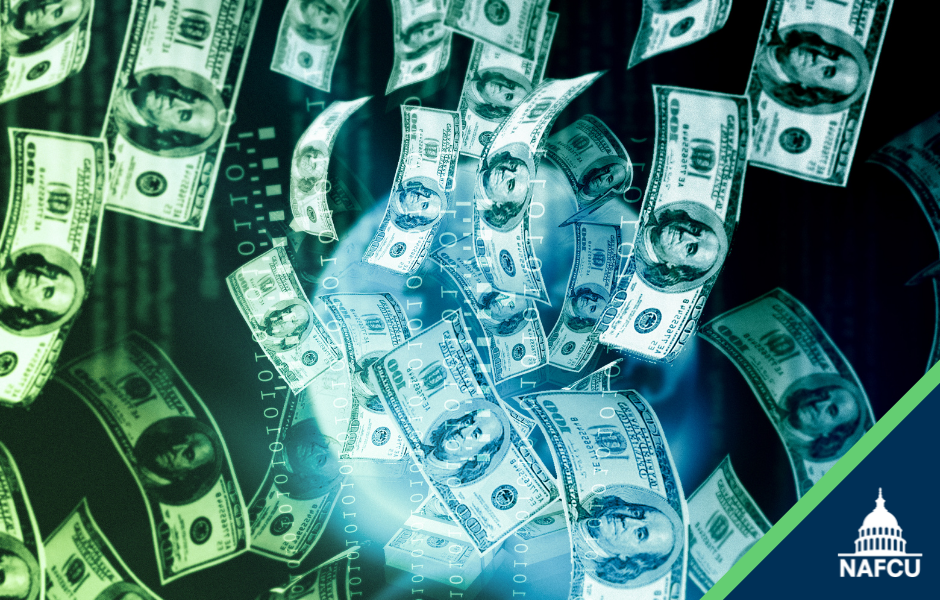 Rep. Stephen Lynch, D-Mass., Monday introduced legislation that would require the U.S. Treasury Department to issue a digital version of the U.S. dollar. Lynch is the Chairman of the House Financial Services Committee's Task Force on Financial Technology.  The legislation, the Electronic Currency and Secure Hardware (ECASH) Act. establishes "e-cash" or a digital dollar that could be stored and transferred via encrypted hardware devices that would maintain anonymity and privacy. Unlike the Federal Reserve's proposed framework for a central bank digital currency (CBDC) that calls for transactions to be recorded on a public ledger or blockchain, Lynch's ECASH Act transactions would rely on hardware to better preserve anonymity for users.  
Citing the rapid expansion of digital payment and currency technologies across the world, Rep. Lynch stated, "it is absolutely critical for the U.S. to remain a world leader in the development and regulation of digital currency and other digital assets."
The introduction of the ECASH Act comes on the heels of President Joe Biden's recent Executive Order on Ensuring Responsible Development of Digital Assets, which indicates that exploring a U.S. CBDC remains a high priority for the Administration and requires a host of agencies to participate in an interagency process to determine whether a CBDC has merit. The association has shared an Insights Post on the digital assets executive order and a Regulatory Alert on the  Federal Reserve's CBDC discussion paper, where NAFCU Regulatory Affairs Counsels Dale Baker and Senior Counsel for Policy and Research Andrew Morris break down the potential impacts on credit unions.
NAFCU will continue to engage Congress, the Treasury Department, the NCUA, and other federal financial regulators to call for credit unions to be granted the ability to engage with digital assets on equal footing with banks.
Related Resources
Add to Calendar 2023-02-03 09:00:00 2023-02-03 09:00:00 Winning the Battle for Deposits Listen On: Key Takeaways: [01:28] An overview of the current macro environment. [02:55] Traditional tactics used by credit unions in the battle for deposits and why these are no longer enough. [07:39] Rife competition in the credit union space and how to stand out from the crowd.  [10:23] The benefits credit unions can experience by reducing the cognitive load of their members [18:17] Advantages and disadvantages of PFM tools in the battle for deposits.  [20:14] What credit unions should demand of their vendors. Web NAFCU digital@nafcu.org America/New_York public
preferred partner
Personetics
Podcast
Add to Calendar 2023-02-02 14:00:00 2023-02-02 14:00:00 How to Leverage Loan Participations in a Low Liquidity Environment About The Webinar As credit unions continue to face challenges with liquidity starting off 2023, strategic pricing and long-term alternative funding strategies can play a key role in allowing credit unions to serve more members and successfully manage the balance sheet. Loan participations can play a key role helping credit unions sustainably grow their originations, provide the marketplace access to quality, short duration investments, and successfully grow market share. Please join Amy Henderson, Chief Consumer Services Officer at Greenstate CU, Devin Hughes, VP of Business Development at LendKey, and Michael Adams, VP of Lender Development at Open Lending for a panel discussion to learn how credit unions can strategically serve more members, effectively price for loans, and successfully manage their balance sheet. Attendees will: Hear from Credit Union and FinTech experts Learn about loan pricing strategies and participation strategies Glean best practices from industry leaders who have been executing on these innovative strategies that better position the balance sheet for long term growth Find out how credit unions can start the process to identify trusted partners to help them execute on this strategy and serve more members Register for the Webinar Web NAFCU digital@nafcu.org America/New_York public
preferred partner
Open Lending
Webinar
Management, Relationships, Consumer Lending
preferred partner
Wolters Kluwer
Blog Post
---
Get daily updates.
Subscribe to NAFCU today.