May 17, 2018
Members of Congress urge DOJ to resolve ADA website accessibility issues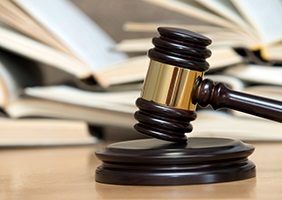 Noting that the number of lawsuits filed related to website accessibility standards under the Americans with Disabilities Act (ADA) was 14 times greater in 2017 than 2015 – a concern NAFCU has raised over the past year – Reps. Ted Budd, R-N.C., and Lou Correa, D-Calif., are urging the Department of Justice (DOJ) to resolve the issue as soon as possible.
Budd and Correa are asking other members of the House to join their efforts, which includes sending a letter to U.S. Attorney General Jeff Sessions. NAFCU encourages credit unions to contact their representatives and request that they sign onto the letter; members' contact information can be found through NAFCU's Grassroots Action Center.
In the letter, the members state that "unresolved questions about the applicability of the ADA to websites as well as the Department's abandonment of the effort to write a rule defining website accessibility standards, has created a liability hazard that directly affects businesses in our states and the customers they serve."
A map provided by Budd and Correa shows that almost every state has had ADA website accessibility lawsuits filed against banks, credit unions, restaurants or retailers. In the letter to Sessions, the members note that "in most cases these suits are filed for the purpose of reaching a financial settlement and do little or nothing to improve website accessibility."
In December, the DOJ withdrew four advance notices of proposed rulemaking (ANPRs) related to the ADA – including two that dealt with the accessibility of web information – citing the need for further review.
NAFCU and its members strongly support the protections of the ADA and efforts to ensure individuals with disabilities are not discriminated against and have equal access to financial services. However, this is best achieved through clear guidance and standards for website compliance, not through meritless and costly lawsuits.
The association remains committed to defending credit unions that have had lawsuits filed against them; five of the nine lawsuits in which NAFCU has submitted an amicus brief have been dismissed. It has also attended multiple hearings to support credit unions defending lawsuits and continues to engage with various stakeholders on the issue, including Congress, states' attorneys general and the DOJ to clarify regulatory standards for websites.
NAFCU has available an updated version of its widely downloaded ADA FAQ document; additional resources for dealing with the ADA issue can be found here.
Related Resources
---
Get daily updates.
Subscribe to NAFCU today.