June 13, 2023
Mesack calls on Congress to hold CFPB accountable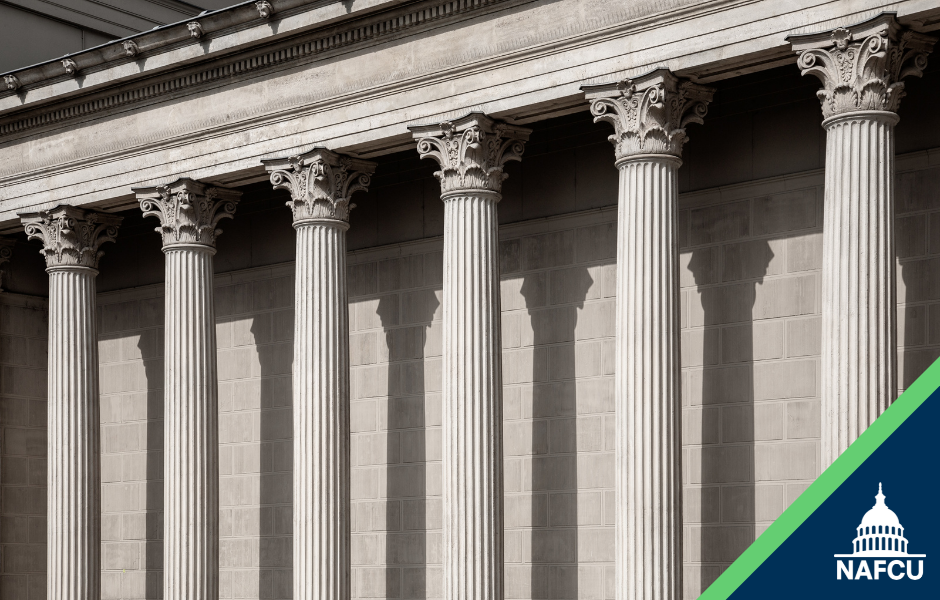 NAFCU Senior Vice President of Government Affairs Greg Mesack is calling on lawmakers "to ensure that the CFPB's actions endure appropriate congressional scrutiny" as the Senate Banking Committee holds an oversight hearing of the bureau with Director Rohit Chopra testifying today.
In a letter to the committee, Mesack detailed credit unions' unique structure – including field of membership requirements, capital restrictions, consumer protections within the Federal Credit Union Act, and more – and the impact the bureau's regulations have on the industry.
He flagged the most important CFPB-related issues for Congress to address, including:
utilization the bureau's statutory exemption authority to exclude credit unions from rulemakings, highlighting consolidation within the industry as smaller institutions struggle to afford compliance costs and overburdensome regulations;
implementation of section 1033 of the Dodd-Frank Act by ensuring credit unions have the ability to negotiate the terms of data sharing agreements, a level playing field among fintechs to promote fair and competitive markets, and consumer protections;
combatting the bureau's misleading campaign against "junk fees" – including the onerous proposal to drastically reduce the credit card late fees safe harbor – noting the bureau's overreach and improper processes that add unnecessary restrictions without addressing consumer education needs;
efforts to comply with unfair, deceptive, or abusive acts and practices (UDAAP) without clear guidance or appropriate rulemaking from the bureau;
reducing examination burdens by better coordinating with the NCUA – especially for credit unions that are over $10 billion in assets – streamlining processes and procedures, and avoiding duplication of examination functions;
utilization of the bureau's larger participants authority to oversee fintechs to ensure compliance with consumer financial protection laws;
overturning the bureau's section 1071 rulemaking related to small business lending data collection, noting "it will add significant compliance costs and burdens to business lending, forcing many small credit unions to stop making these loans all together;" and
ensuring a fair landscape under the Electronic Funds Transfer Act (Regulation E), especially as it relates to error resolution, and prioritizing fraud prevention and consumer education rather than issuing new interpretations of the regulation.
Today's hearing with the Senate Banking Committee begins at 10 a.m. Eastern; Chopra is also set to testify before the House Financial Services Committee tomorrow.
Stay tuned to NAFCU Today for insights from the hearings.
Related Resources
---
Get daily updates.
Subscribe to NAFCU today.