June 07, 2019
Mortgage lender fined $1.75M for inaccurate HMDA data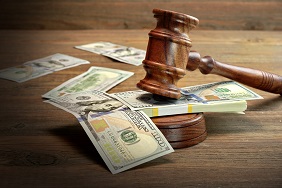 The CFPB has fined Freedom Mortgage Corporation $1.75 million for filing inaccurate Home Mortgage Disclosure Act (HMDA) data. Freedom is one of the 10 largest HMDA reporters in the nation.
In a release, the bureau said that Freedom submitted erroneous mortgage-loan data for 2014 to 2017. The bureau determined that the company intentionally recorded inaccurate race, ethnicity and sex information.
"For example, certain loan officers were told by managers or other loan officers that, when applicants did not provide their race or ethnicity, they should select non-Hispanic white regardless of whether that was accurate," the release stated.
NAFCU is currently seeking credit union feedback on two initiatives by the bureau: A notice of proposed rulemaking on the transactional and institutional thresholds used to determine exemptions from reporting requirements under HMDA, and an advance notice of proposed rulemaking (ANPR) on the costs and benefits of reporting certain data points.
The association also has myriad resources related to HMDA compliance available online.
Related Resources
Home-Secured Lending
Blog Post
Home-Secured Lending
Blog Post
---
Get daily updates.
Subscribe to NAFCU today.