March 21, 2019
NAFCU asks FHFA to reconsider credit score model rule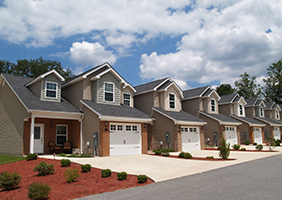 NAFCU's Ann Kossachev, commenting on the Federal Housing Finance Agency's (FHFA) proposal on how it plans to evaluate new credit scoring models for use by the government-sponsored enterprises (GSEs), urged the agency to re-propose the rule so that it doesn't prevent VantageScore and other model developers from submitting credit score models for consideration. NAFCU opposes the proposed rule because of these concerns.
Kossachev, NAFCU's director of regulatory affairs, said the association is supportive of the FHFA's proposed structure for the validation and approval of credit score models. However, she argued that by re-proposing the rule, the FHFA could "provide a more inclusive, fair process that has the potential to enhance the operations of the GSEs and encourage providers of credit score models to innovate, cut costs, and help more creditworthy consumers access the financing they need."
By excluding models from certain developers in this current rulemaking, Kossachev said the FHFA is limiting competition – which seems contrary to Congress' intent of the law – "based on poorly reasoned concerns about price fixing."
Highlighting that credit unions have different fields of membership limited by their charter type, Kossachev said NAFCU and its member credit unions "support flexibility to choose the credit score model that best accounts for the unique characteristics of their fields of membership."
"The FHFA should re-propose this rulemaking to permit competition among credit score models so that institutions like credit unions have enhanced flexibility to choose what works best for their geographic location and will help them to grow their lending while helping hardworking Americans in their communities attain access to credit," Kossachev wrote.
For the past three years, the FHFA had worked on an initiative to evaluate potential changes to the GSEs credit score requirements and issued a Request for Information (RFI) on the matter, but abandoned that initiative to work on implementing the requirements of S. 2155.
The Credit Score Competition Act (Section 310) of S. 2155 requires the FHFA to create a process for evaluating new credit scoring models for use by the GSEs – Freddie Mac and Fannie Mae. This process mandated that FHFA develop a proposed rule, receive and evaluate public comments and issue a final rule on how the GSEs will use more than one credit score model.
Kossachev's full letter is available here.
Related Resources
Home-Secured Lending
Blog Post
Consumer Lending Home-Secured Lending
Blog Post
Home-Secured Lending Examination & Enforcement Operations
Blog Post
Home-Secured Lending
Blog Post
---
Get daily updates.
Subscribe to NAFCU today.