November 27, 2018
NAFCU Board, Mulvaney talk CU issues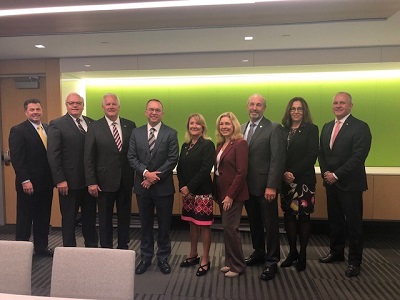 The NAFCU Board yesterday shared credit unions' priorities and regulatory concerns directly with Bureau of Consumer Financial Protection Acting Director Mick Mulvaney during a meeting at the bureau.
In addition, the bureau's 2019 priorities and its creation of the Office of Cost Benefit Analysis were also discussed. The bureau's rulemaking agenda indicates several rulemakings next year covering payday lending – which was discussed during Monday's meeting – the Home Mortgage Disclosure Act (HMDA), debt collection and the TILA/RESPA integrated disclosure (TRID) rule.
NAFCU President and CEO Dan Berger, Executive Vice President of Government Affairs and General Counsel Carrie Hunt, Senior Regulatory Affairs Counsel Ann Kossachev and Regulatory Affairs Counsel Kaley Schafer attended Monday's meeting along with other NAFCU staff.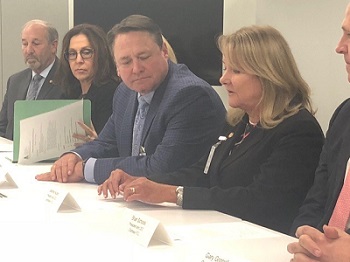 NAFCU recently met with the bureau to discuss qualified mortgages – a rule Mulvaney has indicated the bureau would review to reduce regulatory burden – and has previously outlined credit union issues the bureau should address.
The NAFCU Board will also meet today with Federal Reserve Vice Chairman of Supervision Randal Quarles to present findings in the 2018 NAFCU Report on Credit Unions (read more here).
On a related note, the association this week is monitoring the Senate as it is expected to vote on the nomination of Kathy Kraninger to lead the bureau.
Related Resources
---
Get daily updates.
Subscribe to NAFCU today.