July 25, 2018
5 things the bureau can do now to help CUs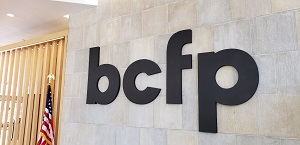 NAFCU has put together a list of five top items that the Bureau of Consumer Financial Protection (previously known as the CFPB) can do to provide immediate and much-needed regulatory relief to the credit union industry.
While NAFCU is advocating for more than just these items, these five credit union concerns can easily be addressed now without legislation. They include:
1. Remittance relief
Since 2013, when the bureau made changes to its remittance rule, NAFCU has been concerned about the rule's highly burdensome compliance costs for credit unions.
Responding to the bureau's assessment of the rule last year, NAFCU asked that credit unions be exempted from the rule. "Numerous credit unions have been forced to stop offering remittance transfer services because the compliance burden is simply too high … With fewer credit unions continuing to provide such services, consumers' options and ability to shop are severely limited," NAFCU wrote to the bureau. Last year, the bureau said it would issue its assessment report by Oct. 28.
In testimony on Capitol Hill last month, NAFCU witness John Lewis shared with a House Financial Services subcommittee that because of changes in remittance requirements, his credit union – United Nations Federal Credit Union – was forced to move its program to a third-party vendor, which cost about $1 million and took three months to get underway, and raised the cost of international remittances for the credit union's members.
He added that a lot of credit unions can't afford such a program so have had to stop offering the service. The bureau should use its authority under Section 1022 of the Dodd-Frank Act to exempt credit unions from the rule, he said.
2. Complaint database
NAFCU has pressed the bureau to avoid publication of complaint information that cannot be fully verified in order to reduce the risk of reputational harm.
While bureau Acting Director Mick Mulvaney indicated earlier this year that changes will likely be made to the database to keep it consistent with the law, he said the database will remain intact.
In a recent letter to the bureau on the issue, NAFCU highlighted that credit unions take their member-owners' issues seriously and work to resolve them efficiently and effectively, but that "current public reporting practices skew transparency and do not work as intended." When unverified complaints are published on the bureau's consumer complaint database, it "can pose serious reputational risks to targeted institutions."
NAFCU provided a list to the bureau of ways to improve consumer reporting practices, which can be read here.
3. HMDA relief
While some Home Mortgage Disclosure Act (HMDA) relief was passed into law as part of the NAFCU-backed Economic Growth, Regulatory Relief, and Consumer Protection Act (S. 2155), the association continues to push for more.
A provision in S. 2155 would exempt depository institutions that have originated fewer than 500 open-end lines of credit and closed-end mortgages in the previous two years from certain HMDA reporting and recordkeeping requirements. The law also requires the Comptroller General to conduct a study to evaluate the HMDA amendments and submit a report on the results to Congress.
NAFCU members can find a chart comparing "old" HMDA to "new" HMDA data points here.
The association has also asked that the bureau review its HMDA data collection activities, including limiting the collection to only those fields mandated under the Dodd-Frank Act.
4. PALs safe harbor
In May, the NCUA proposed NAFCU-sought changes to expand its payday alternative loans (PALs) program to offer a second PALs option – PALs II, and explore a third option – PALs III. NAFCU has long advocated for additional mechanisms to allow credit unions to provide more small-dollar, short-term loans to members in need, and also hosted a small-dollar lending working group to explore additional small-dollar lending options for credit unions.
Currently, PAL loans qualify for a safe harbor exemption under the bureau's payday loan rule. However, the proposed PALs II would not qualify for the same safe harbor, potentially creating additional compliance requirements for credit unions offering PALs II loans. Depending upon the parameters of a PALs II loan offered by a credit union, the loan may qualify for an exemption under the bureau's alternative loan exemption so long as the loan satisfies certain conditions and requirements. NAFCU is asking the bureau to expand the safe harbor exemption to include all PALs loans.
5. Qualified mortgage safe harbor
As a result of the bureau's ability-to-repay and qualified mortgage (QM) rules, many of NAFCU's members have decided to extend only those mortgages that meet the definition of a "QM" because of the legal and regulatory risks associated with extending non-QMs.
While recent changes to the Dodd-Frank Act have provided some relief with the addition of a new safe harbor category for loans held in portfolio, more can be done. NAFCU has recommended that the bureau reconsider the 2021 expiration of the temporary government-sponsored enterprise (GSE) QM category, and make this category a permanent safe harbor exemption. Doing so would ensure that credit unions continue to have access to a healthy and functioning secondary market.
Get daily updates.
Subscribe to NAFCU today.